Discussion Starter
·
#1
·
New member to the site as well as a new owner of my first Tundra. Not my first Toyota though. As way of introduction here's a bit of history:
Bout a 2006 Scion xB in April of 2007 and love the car beyond words. The most expensive thing I have had to do with this car is put tires on it. That is a testament to the quality of Toyota vehicles IMO. Fast forward to 2004 and I buy my first truck, a '95 T-100 V6 extended cab. It's a simple truck that gets the job done. I had to do some maintenance since it had sat for a while, but nothing out of the ordinary. My wife and kids scoffed at the idea of a truck but quickly came around once they discovered all the great things about owning one instead of borrowing. My kids kept saying that the only thing that would make the truck cooler was if it had 4 doors to make getting in & out of the thing easier when I dropped them off at school. When the wife had to get in back a couple times, she finally said that I should get a new to me truck. No way in hell I'm passing up that opportunity!
So I find a 2006 Tundra. There really wasn't another truck in the running. Features vs price narrowed it down to 05 & 06 double cab. Got luck and found my truck with 91K miles for about $11K. Around here that is a steal!
There are of course a few things that need to be done. The guy before me didn't appear to be big on maintenance. I am having the waterpump and timing belt replaced and I already had the U-joints and carrier bearing done. Based on my inspection and the information from this forum, I knew what needed to be done. Now I am getting on to making it look a little better. I have seen many threads on here in regards to flares that have gone un-answered. I can only assume that it is either a polarizing topic or one that is just tired. I have tried to look over several posts and on the internet, but I am not finding much to clear this up. So I am hoping that someone here will take pity on me and fill me in.
I personally like the naked black textured plastic wheel flares over the color matched ones that are on my truck currently. Add to the fact that the current flares have a lot of cracks I would rather buy replacements than try paint mine with bed-liner. These are the type that I am interested in: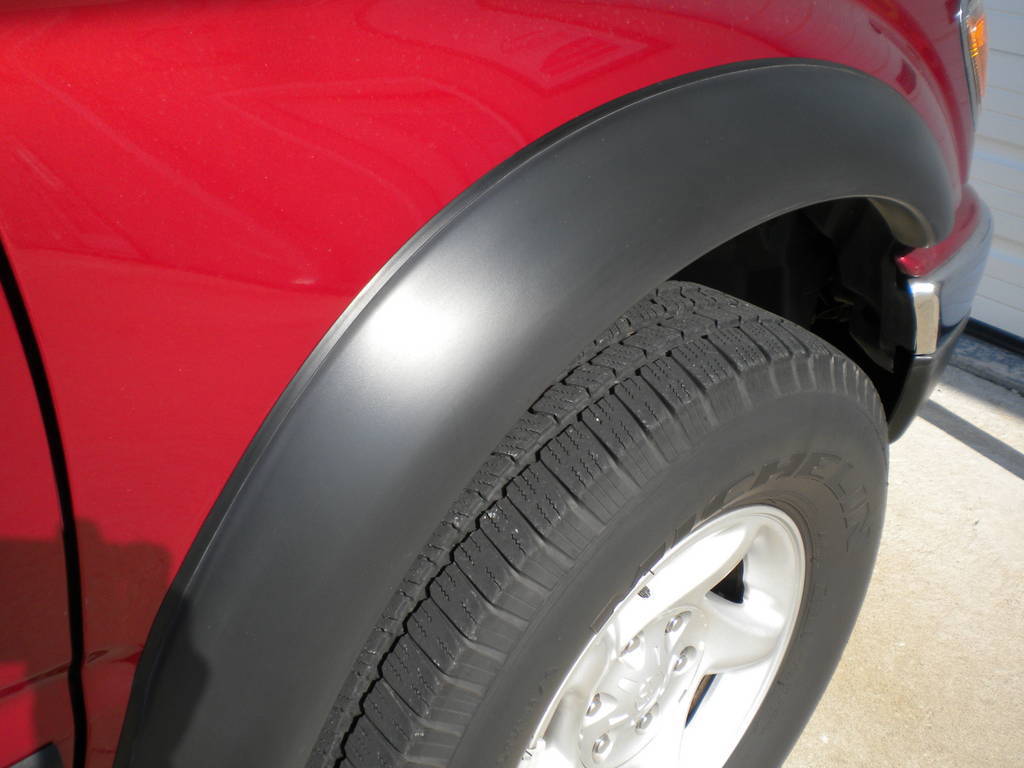 Obviously those are for a Tacoma. I have Looked and found many products for Tundra Access cabs and regular cabs, but I am finding bumpkis for the double cab. Can someone point me in the right direction?