Discussion Starter
·
#1
·
I have owned my truck since April 5 and I am now done upgrading the stereo (for now, lol). It is a 2010 Tundra DC with non Jbl stereo system.
I originallly thought this was going to be a budget upgrade, but after looking at all of my reciepts I can see I spent a few bucks more than I thought.
My goal was to get great sound at a "Moderate level" with some base, and not replace my head unit, that came with XM and steering wheel bluetooth controls for my cell phone, as well as USB unput. I had my last truck for 12 years and I had replaced the stock speakers, stereo, and installed an 8" Bazooka under my rear seat. So I was after that same clean sound.
Here are my build components.
The first thing I did, with the help of this forum is do the rear seat Mod, I cut 1" off with a 1/4" taper of the seat tab.
Then I installed the Amp to the rear wall.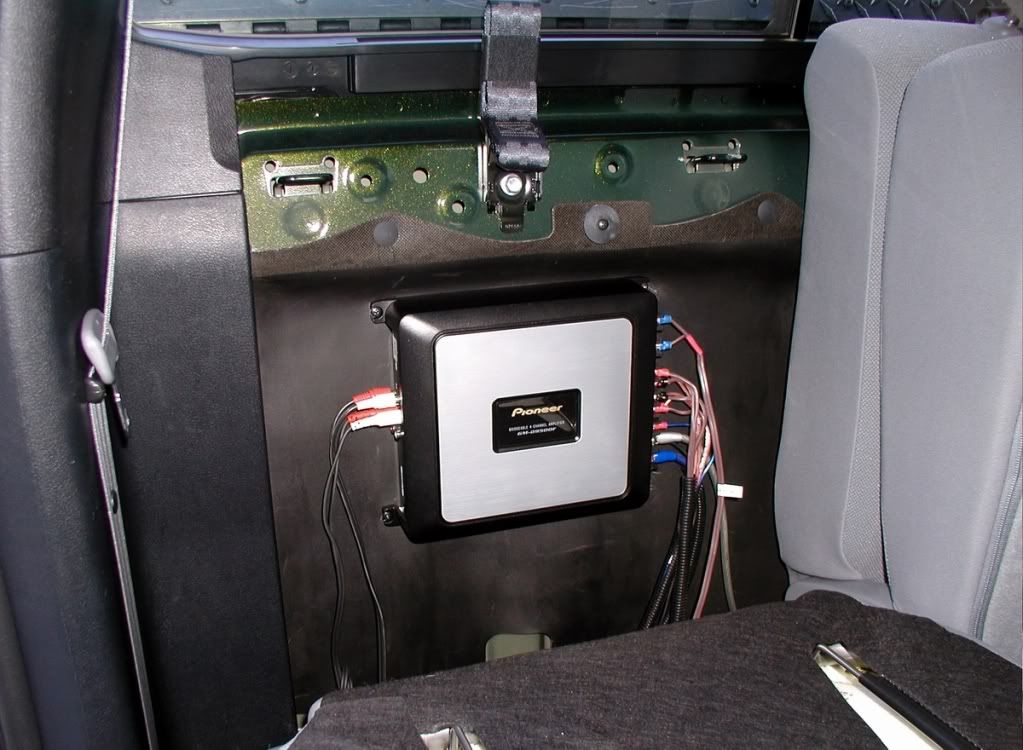 Next came the Sub build, I originally purchased a 10" Alpine Sub, but was unable to get the proper Cubic capacity for the box, even with removing the jack and bracket, so I went with the JL 8". It started as a sealed box, but I later changed it to get a boomier sound.