Discussion Starter
·
#1
·
Well i just got some new Black and Gray TRD decals to replace the stock silver ones that didn't seem to go well with the truck and thought id share incase anyone else was interested. Over all i was impressed with the quality of them, they're suppose to be good for 8-9 years which is o.k with me because its really easy to remove vinyl decals and they only cost me like $30 shipped for both. Compared to factory toyota ones that are $52 per decal (who knows how long they'll last)
All the letters are free standing and there is no clear vinyl background like the stock ones. I used the wet decal/squeegee install method which worked real well and only got one air bubble which was easily removed. The decals came off the backing flawlessly and the decals only stuck to the truck which is what you want...obviously...
The black has a glossy type shine to it and the gray has a flatter tone.
I ordered them off of tiptopsigns.com. They had great service and got the item to me in only two business days, they shipped the decals in a triangular box to prevent folding which i was pleased with. Safe to say im a happy customer. Sorry this is a little lengthy.
PICTURES: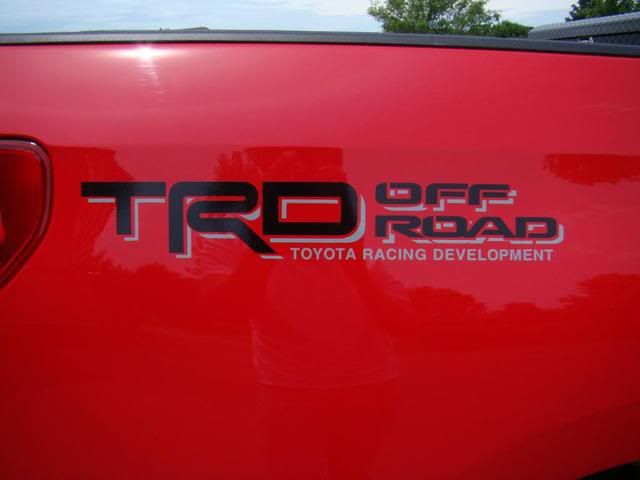 Feel free to leave opinions and thoughts. :tu: