Discussion Starter
•
#1
•
GRILLE
Well i think i been talking about getting a new grille surround forever so i figured i actually had to do it at some point.
...and i figured now is as good a time as any, right after sparks raised the price on them. :facepalm: Haha. I gotta say im really happy with the way it looks, way better than the chrome! Despite slightly raising the price i gotta say TRD Sparks was a great seller to buy from! They answer my email the same day and got the grille shipped out and at my door in 3days! :tu: Satisfied customer! Pics.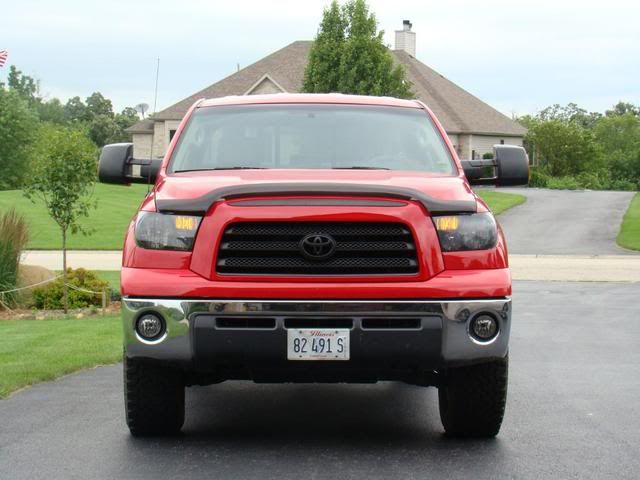 For any of you guys out there that have read the disclaimer on sparks site about paint being rubbed off in the corners on the grille this is what they're talking about. Both sides are the same, its a very small spot that unless you stair right at the corner you cant notice, its easily touched up.

EMBLEMS
First off i have to give a big thank you to "
clarks
" who helped me out and gave me his 5.7L badges and saved me the cost of having to buy new ones. Painting was A LOT of careful taping, masking, sanding and priming but they both came out really well and im pretty happy with them. The enamel gave the emblems a very fine but cool texture, it matches the texture of the mirrors almost perfectly. Sorry for the crappy pics im casting a shadow over the silver "5.7L" in both pics.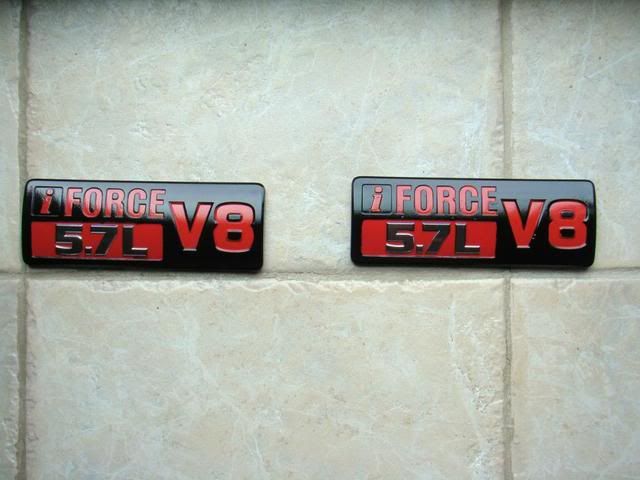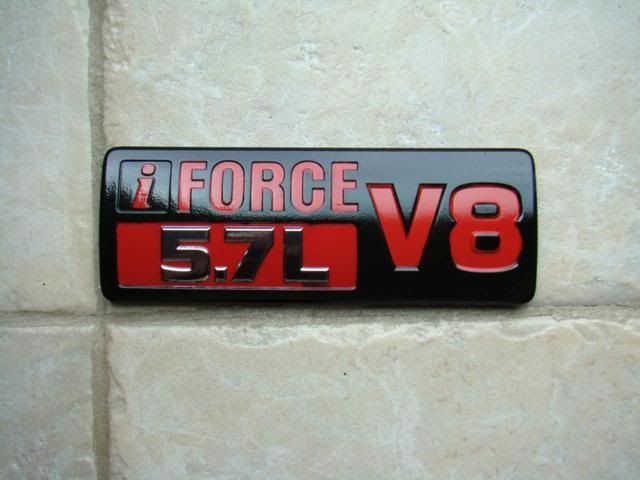 Ill post some pics when i get them put on the truck, there is one spot on one of the emblems i have to touch up but i also want to give the enamel a few days to totally dry before i start messing with them and put them on the truck.