Discussion Starter
·
#1
·
Well i really want to get a color match grille because im going for the red/black look and want to ditch the chrome. Ill be getting the bumpers line-xed black in the early summer time i think, but figured id buy a color match grille. Think it would look good with the chrome bumpers for now?
I did a real quick color matching job on the computer, ill be getting the 2010 grille though.
Here it is with just the grille in red and chrome bumpers:
And this is what it will look like with the grille and bumpers done: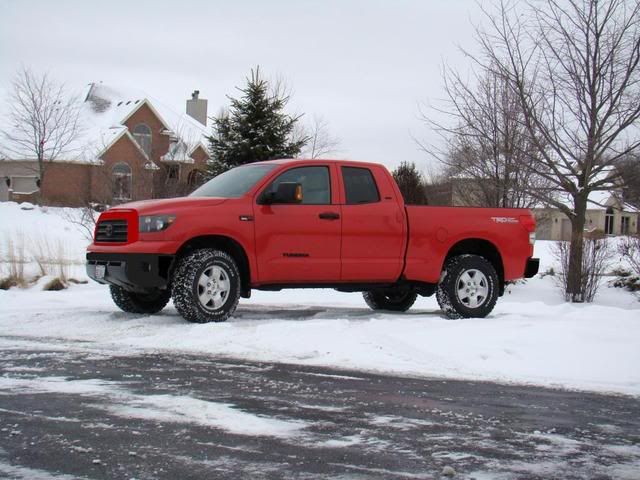 Like dis-like? Any imput is some imput. Haha
As always feel free to post pics if you got this done.