Discussion Starter
·
#1
·
So I finally got down and dirty and replaced my balls
. This is not difficult, and in reality a writeup isn't even warranted for those that actually installed their own UCA's. BUT, for those of us who didn't, this explains how to disassmeble your UCA's and replace your worn uniballs! (Techinically, your replacing your teflon lining, I'll explain later)...
1) Jack up truck, take off tire blah blah blah.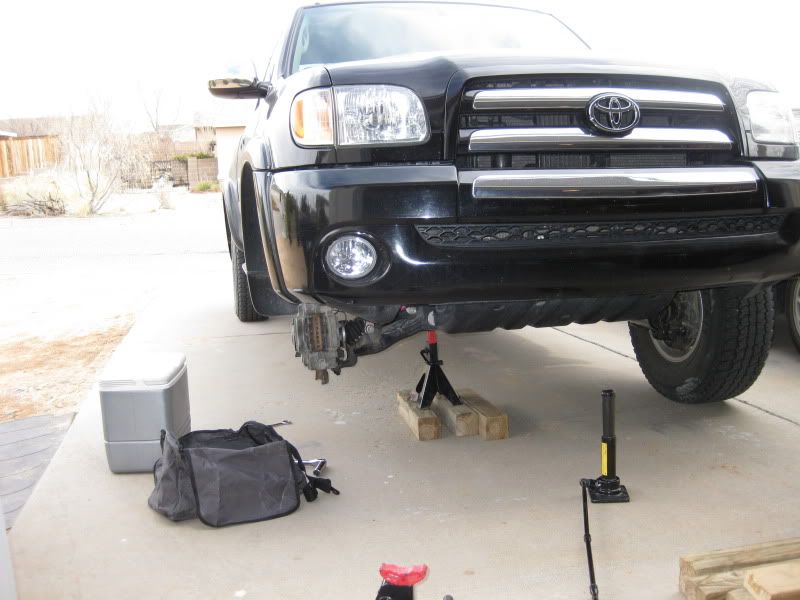 This is a look at your suspension assembly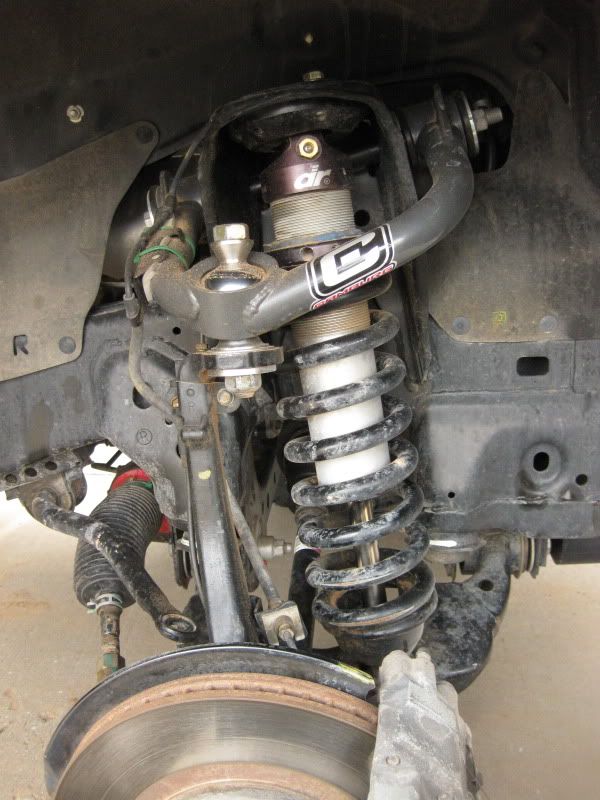 2) Remove your coilover (Three 14mm bolts on top, 3/4" bolt on bottom).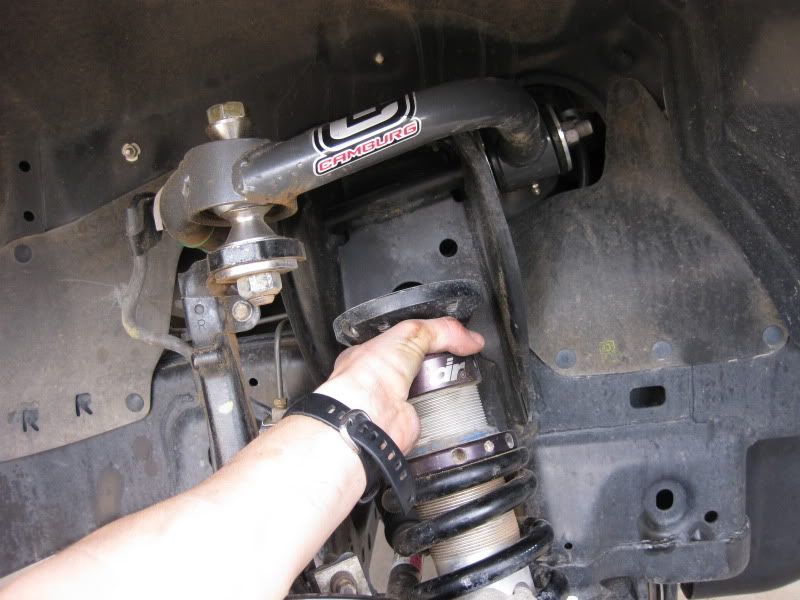 3) Remove your ABS line from your UCA.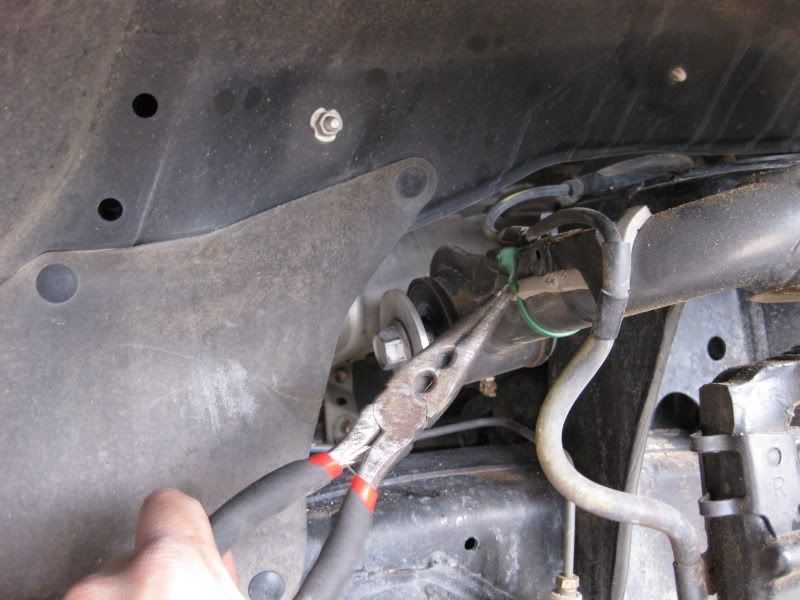 4) Jack up the wheel assembly (under the LCA) until it appears the CV angle is at or near 0 degrees. (You can see that i had done this in step 2, notice UCA angle. Forgot to take a picture at the right moment..)
5) Unbolt the frame pivot bolt ( 1 foot length). At this point, just loosen it, don't completely remove it.
6) Unbolt the UCA assembly from the spindle. As quoted from Derek24's Camburg DIY, "be ready for things to fall".
After you get the bolt out, just temporarily hold the wheel assembly inward with a bungee from the spindle to the upper shock mount.
7) Now go ahead and completely remove the frame pivot bolt to free the UCA.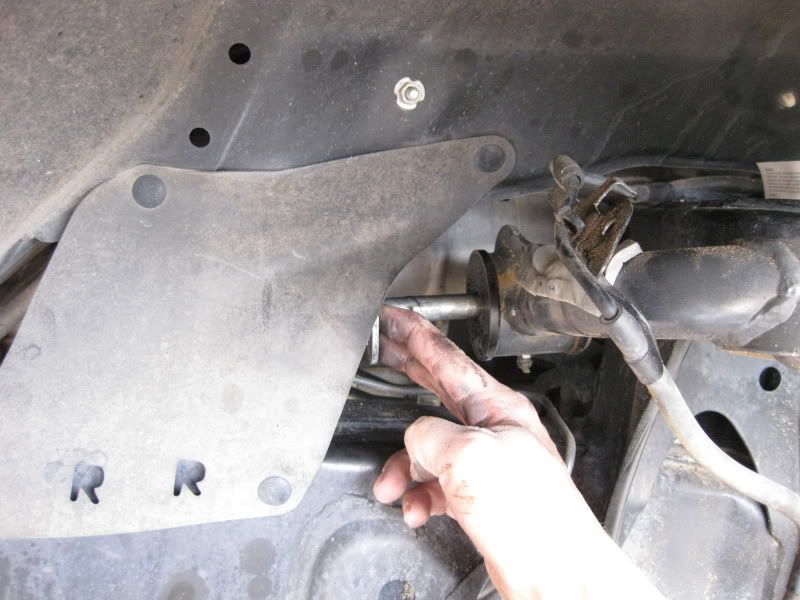 8) Now that you have the UCA all by itself, look at the underside. There is a snap ring that holds the cup and uniball in place.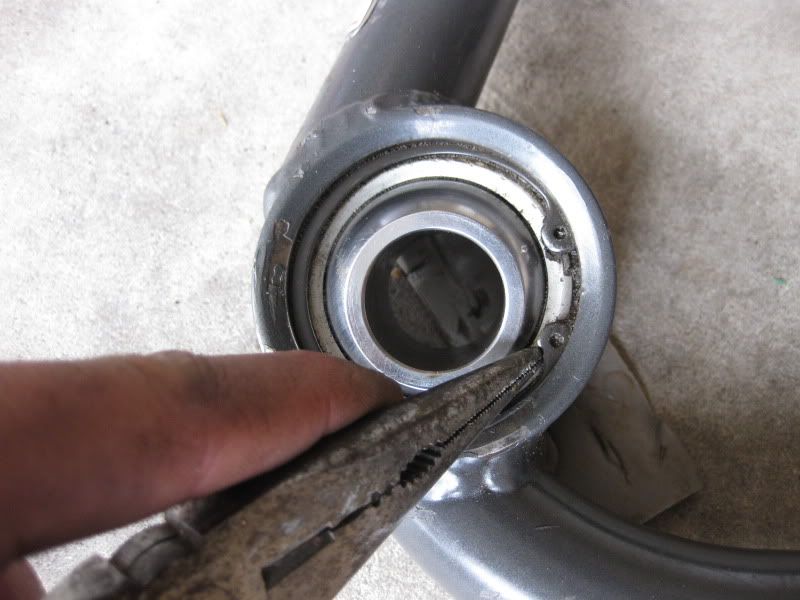 9) Using your snap-ring tool, remove the clip. This is harder than it sounds. For one, my snap-ring tool wasn't wide enough to reach each hole in the c-clip-ends. And second, this thing has very high tension. It will take you a few times to get this out!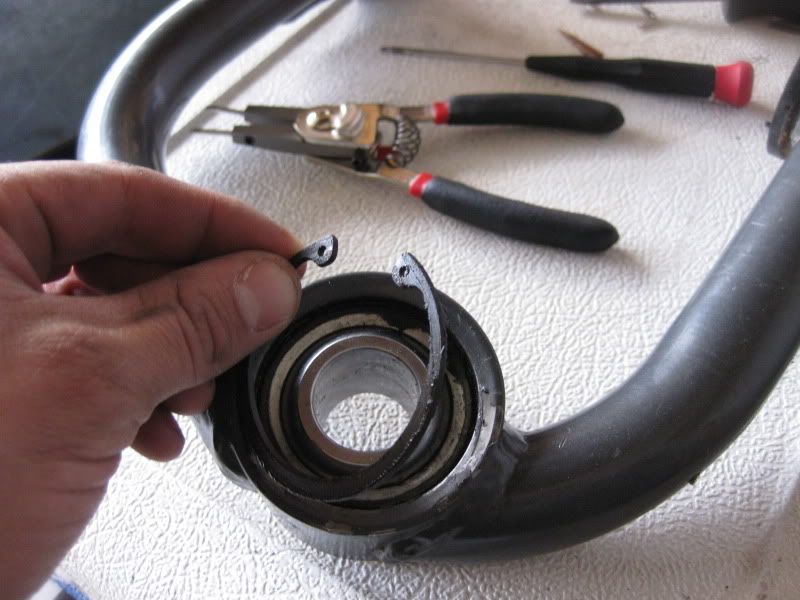 10) It's all gravy from here...simply push out the cup and uniball!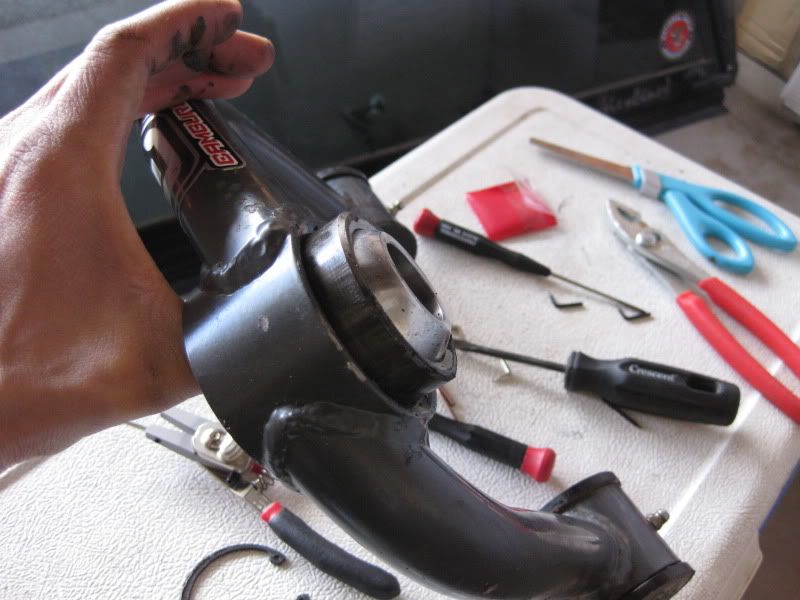 Now, do everything in reverse order to reinstall your new uniballs ....
Now that you have seen the pics, you can see that your not just replacing the ball; you are replacing the cup and ball (Your new uniballs include cup, and are already captured in cup from manufacture)... The teflon lining in the cup will be the reason you replace a uniball.
I can say that I had INTENSE slop in my passenger side suspension. Now it is rock solid! The teflon lining was completely worn...I also did the drivers side just because...though I don't think it was needed. I got these UCA's used, had I known this maitenance was needed I would have just bought new ones. Beware of this if you buy used. Also, this is a good time to change out your 0 degree grease zerks to 90 degree zerks
Enjoy, I am now good to go for (I hope) 40k miles!!! :second: