Discussion Starter
·
#1
·
Hey,
Spent about 30 hours recently performing some frame maintenance on my Tundra and thought I would share some pics (sorry iphone quality...)
Not wanting to wait for my frame to rot out I decided to do what I have done to 3 other vehicles I have owned in the past... lay on my back for hours sanding and cleaning the frame and then paint it... I used a sandblaster in the past to do this but considering the health concerns associated with silca dust I opted not to expose myself to it again...:td:
What I used:
angle grinder equipped with a 60 grit flap disc
drill equipped with metal brush wheel for tight spots
flat screwdriver for scraping loose paint off in really tight spots
hammer for pounding on the frame to knock loose rust off
1 gallon of Tremclad Black (rustolem in the USA)
First Step, get the box outta the way, makes working on the back much easier... remove taillights & unhook wires, unbolt fuel filler hose, remove 6 torx bolts via impact gun holding box to chassis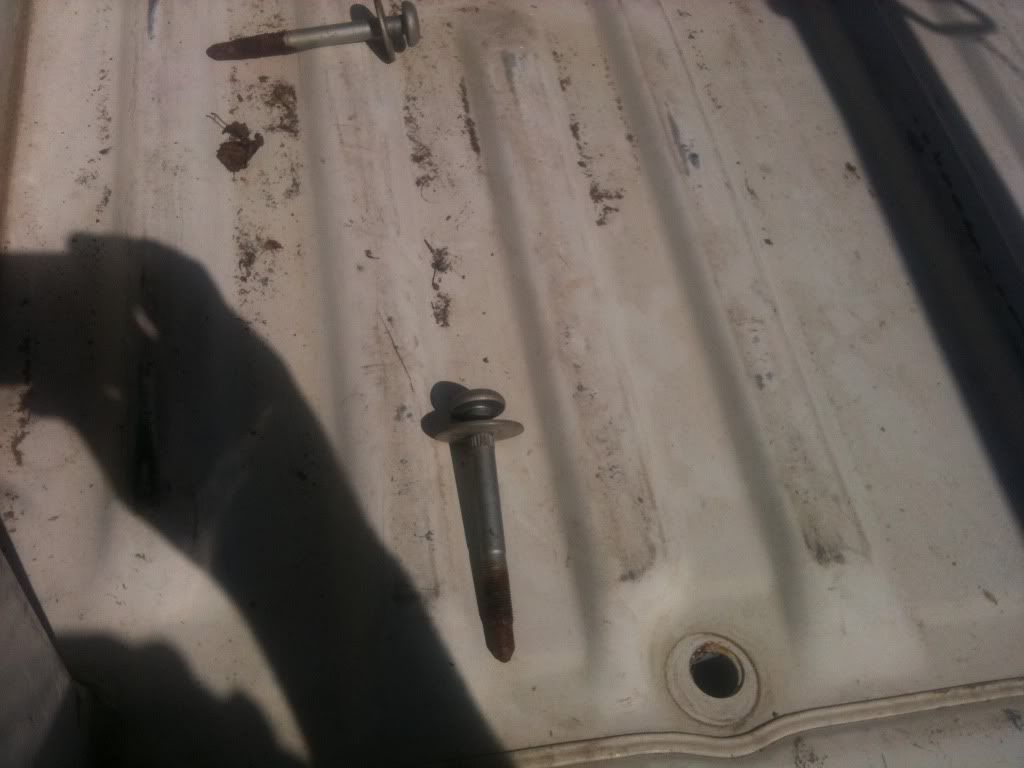 My frame before clean up... its solid with the exception of the rear bump stops which I plan on fabricating in the near future using 3/16 steel, note: I already had the rear crossmember replaced under the recent Toyota recall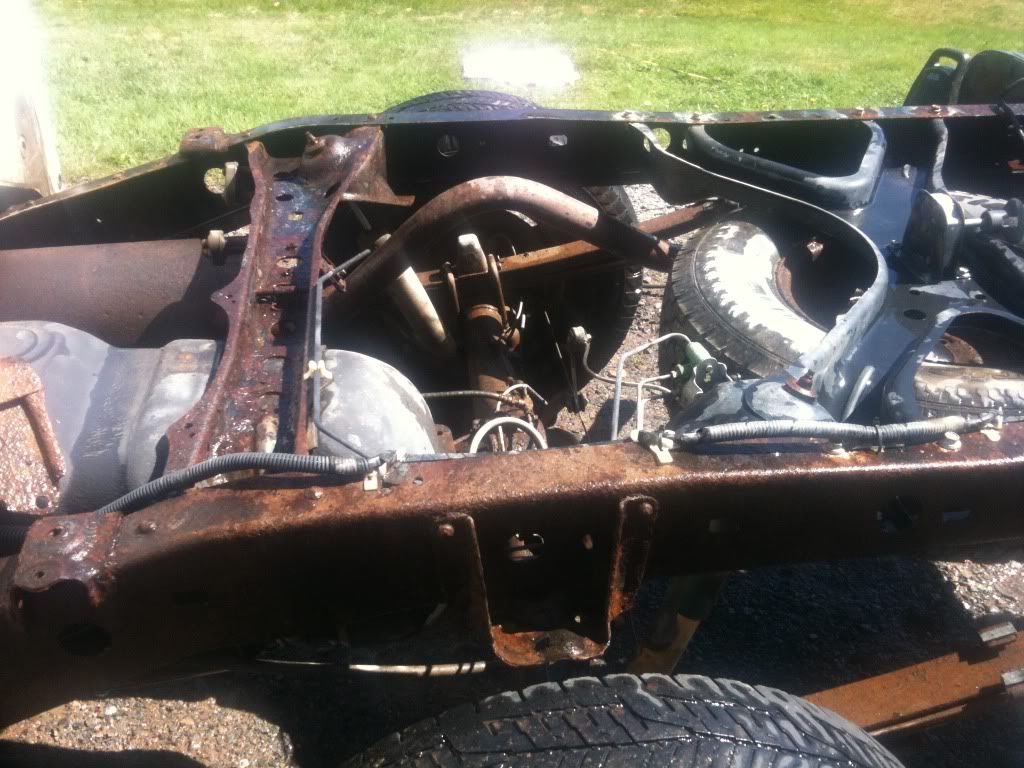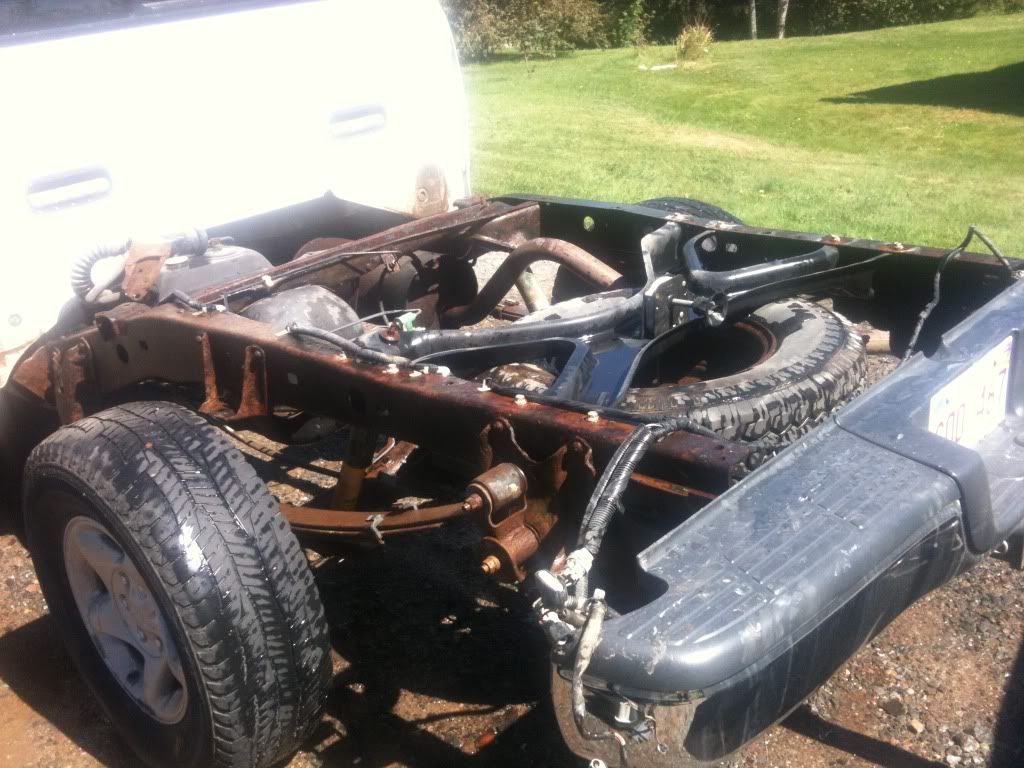 After beating off loose rust, sanding, and a couple coats of paint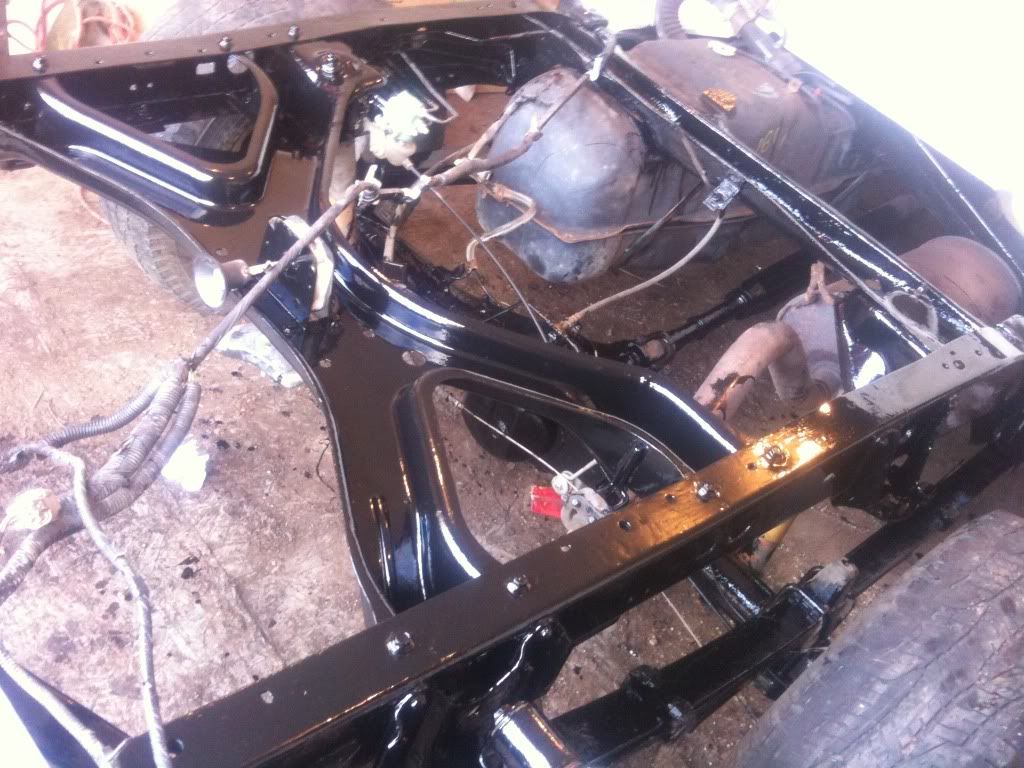 I never took any pics under the truck due to the phone not having a flash
but I continued on up the frame rails to the front bumper. Its a lot of work but worth it in the long run IMO... Every year I will crawl under the truck and slap another coat of paint on it. Total cost was about $60
Next week I plan on undercoating the cab and box, will get some more pics under the truck the with my actual camera...