Discussion Starter
•
#1
•
Hello TS members,
I'm trying to locate an ignition switch harness in my tundra 07. This is the standard v6 grade model, which has manual door lock and window. I've tried to locate the white +12v constant wire from the ignition switch harness, but didn't know exactly where it is or what it look like.
I found one harness located right below the steering wheel (see attached picture)
I tapped into the pink (or light violet) that has +12v constant power (without turning on key from ignition) for my universal power window kit installation, plus I use this same power source for my power door lock/keyless entry as well.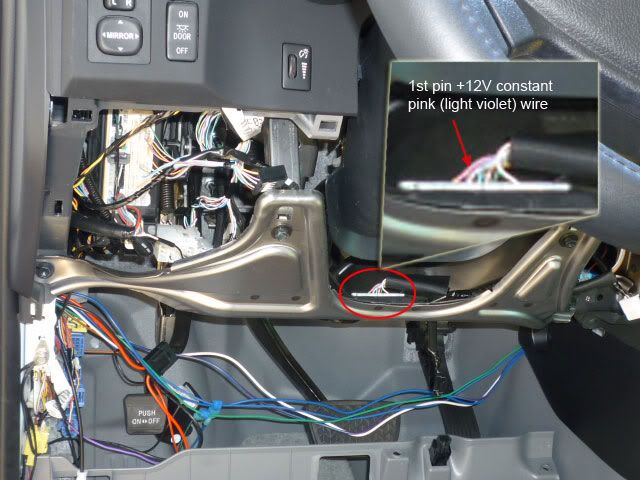 While I was testing the power windows, my friend was also testing w/ my remote key entry at the same time, and the power line went down. Since both power window & door lock has in-line fuse, I'm not sure if I've blew up the fuse from the stock.
Can someone please help with the info about this harness. What this wire is for and where can I find the fuse associated with it? Where exactly the ignition switch harness is located?
Many thanks in advance.
PS. I also sucessfully upgraded the door speakers. This took me lots of mod to get them installed. I will post pictures of my DYI project when I'm done.