Discussion Starter
•
#1
•
Some of you have been following my suspension refresh on my 2004 w/260k miles. The last two items I have to replace are the front upper and lower control arms. For the lower control arms, I'm just going to get MOOG replacements, but Toyota eccentrics, bolts, nuts, etc. That will be a big job, since I know I'll have to cut them out.
For the uppers - I don't have any kind of lift on the truck. However, I can see maybe doing a lift at some point in the future. So when looking at upper control arms, it looks like a set of MOOG arms plus ball joints would cost ~$250. For $450, I can get the JBA off-road UCAs - which seem like a significant upgrade. My question is - can I use these on a stock ride height truck?
Their website specifically notes these as "high caster" UCAs. Will I experience negative effects if these are installed on my stock height vehicle? I want the alignment to be close to factory, generally I don't mind some additional caster, but I don't want the arms to put the caster so far out of alignment that it can't be brought back to reasonable.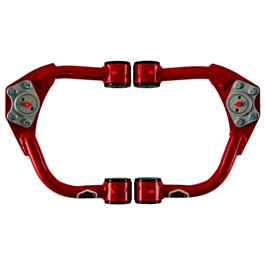 The JBA Upper A-Arms were designed for your spring lift or leveling kit on your Toyota Tundra and will directly replace your stock upper a-arms. Toyota Tundra 2000-2006 Toyota Sequoia 2001-2007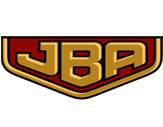 jbaoffroad.com