Discussion Starter
·
#1
·
I was getting tired of the look of my old billet grille and wasn't crazy about the other aftermarket ones available so I decided to mod a new one. I picked one up on ebay for about $60 and bought some stainless mesh from another online store for about $120.
I started by cutting out the cross bars.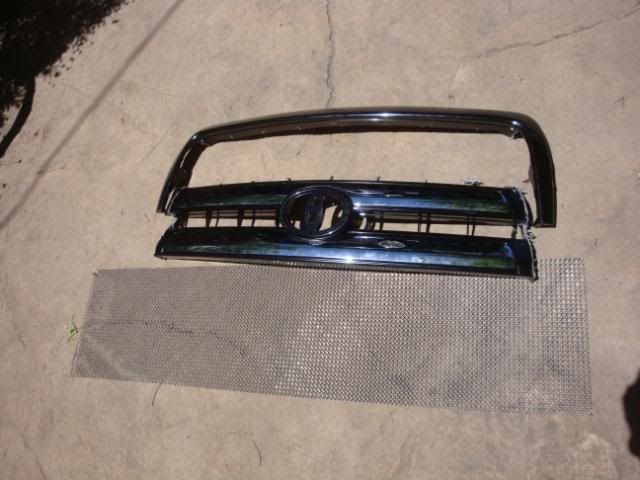 I bolted it back in place and made a new bottom cross member out of a piece of 1/4" plywood. I suspended it off of the bumper just a bit so it wouldn't hit when the hood is closed. Then I glassed it to the shell.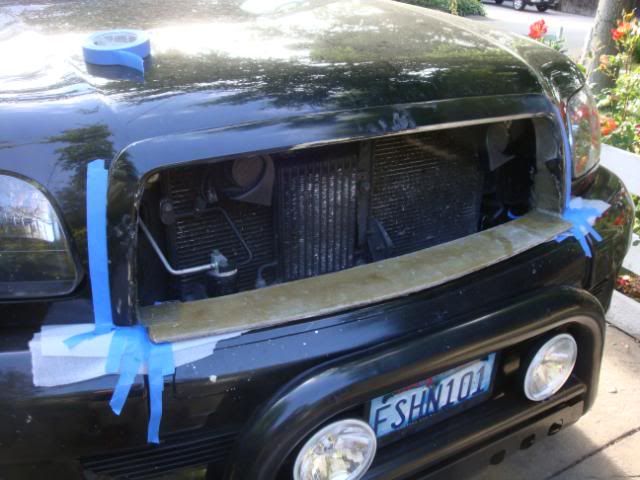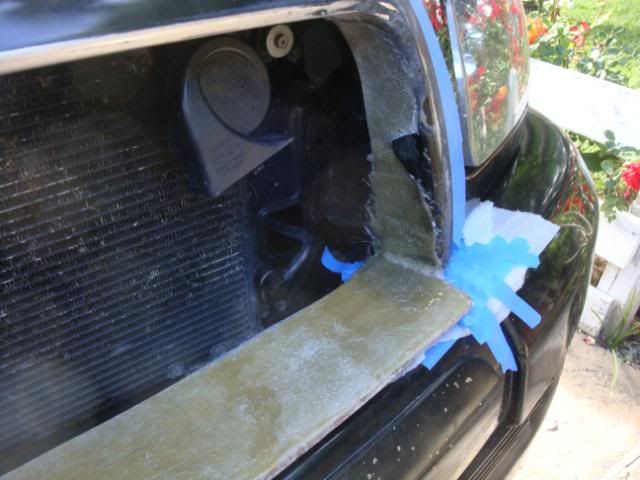 I used two more pieces of plywood to build up the bottom bar the the desired thickness.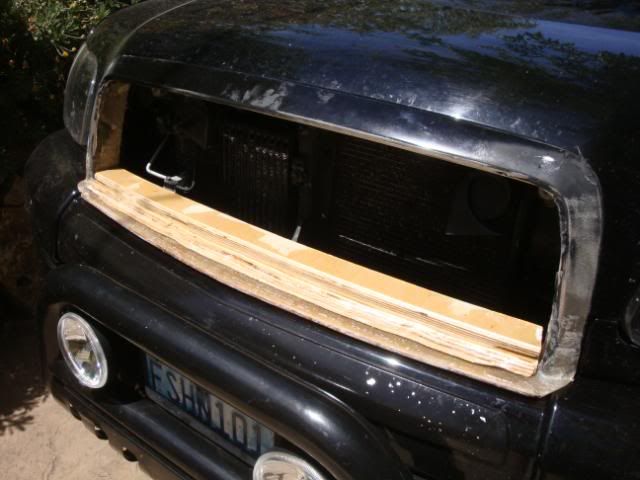 Next I used a little wire mesh to build up the sides to the right shape before glassing over them. Then I filled the gaps on the bottom bar with kitty hair. Sorry, I didn't take enough shots of this process.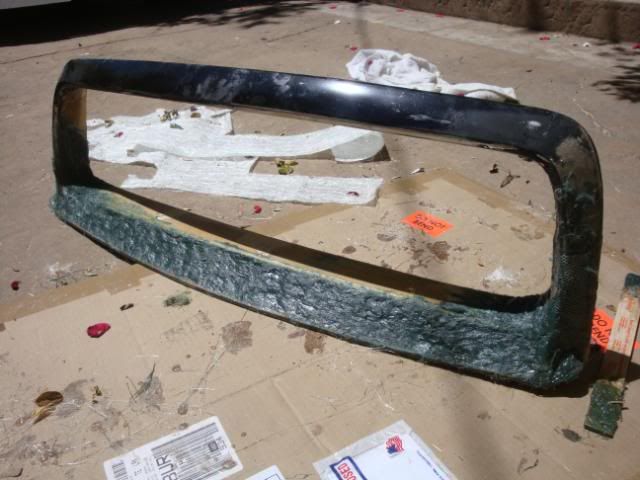 After a lot more fiberglassing, bondo and a buttload of sanding I epoxied the stainless mesh onto the back, re-attached the hood latch and had a friend spray it for me.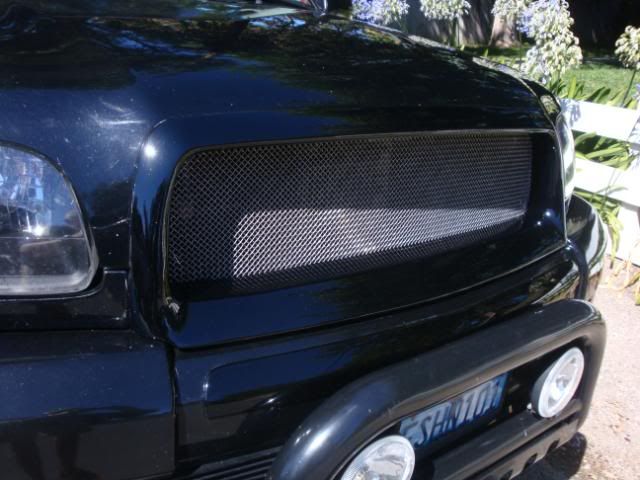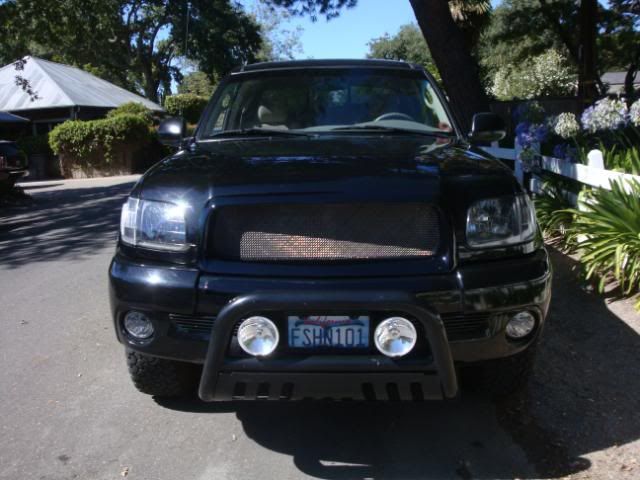 I wanted something that looked a little more aggressive than the other Grilles out there. I think it turned out pretty good. Hope ya'll like it.