Discussion Starter
·
#1
·
Sup guys,
Not too long ago I bought a K&N drop in filter and installed it. Didn't feel much of a difference but did increase MPG by about 1. I started looking at CAIs and noticed that all of them had a straight through design. The stock intake however has the rubber "silencer" so why not get rid of it and make it more CAI like? I bought a silicone hose off ebay 4in by 9in for 15 bucks shipped. You don't need 9 inches but it was sold at that length.
WARNING*CUTTING INVOLVED*
Start modding...
I took apart the stock intake and silencer. With a hack saw I cut the silencer off; on the silencer there was a little notch I made sure to take that off too so the hose could go on.
Look at the right of the pic its the last plastic ring that connects the silencer to
also this is how much you should cut off,
NO LESS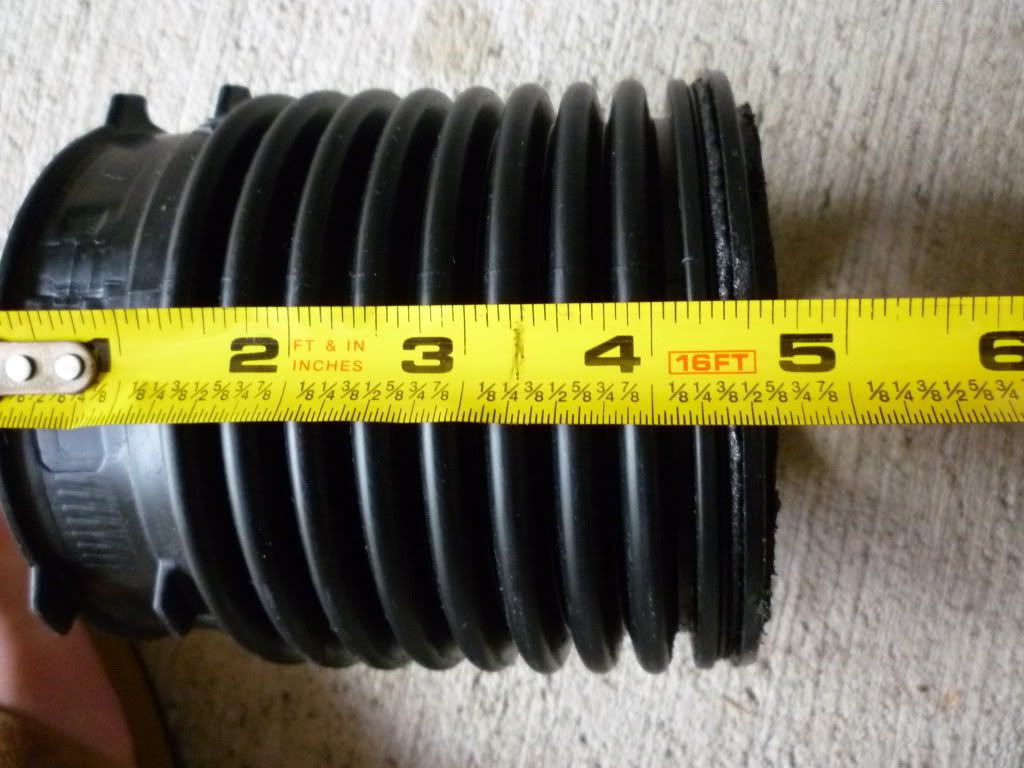 Be sure to clean inside the intake for plastic shavings, don't want any of that to get in the engine.
Now cut the new intake hose, 5 inches is ok but I do recommend 5 and 1/8 inches.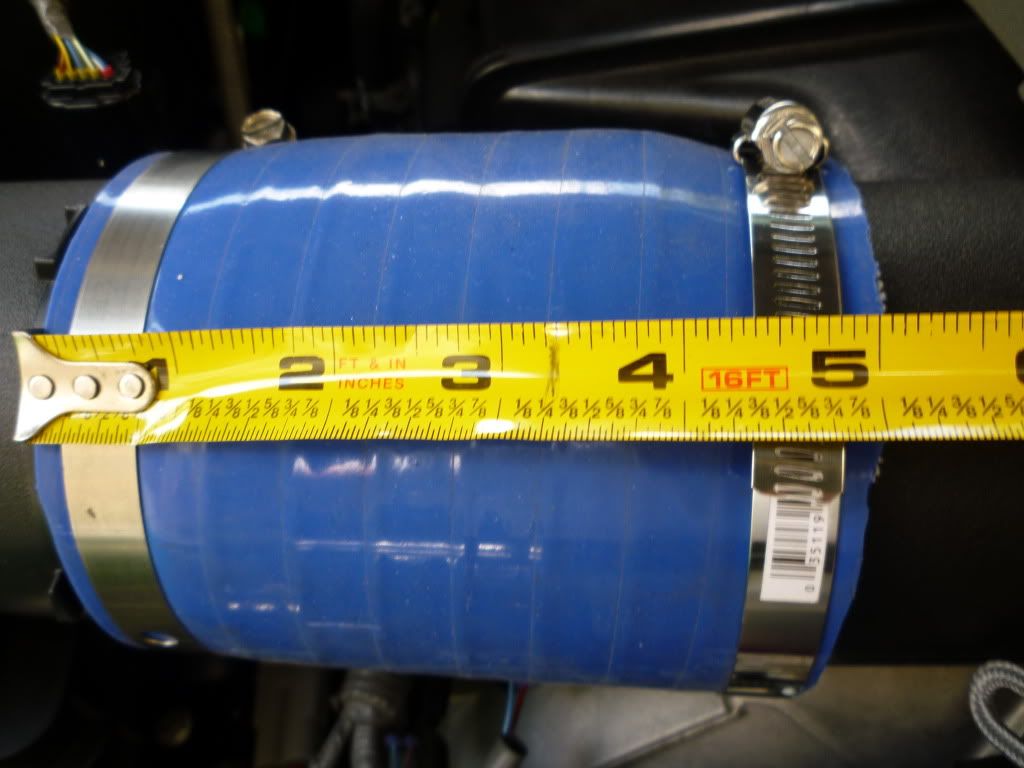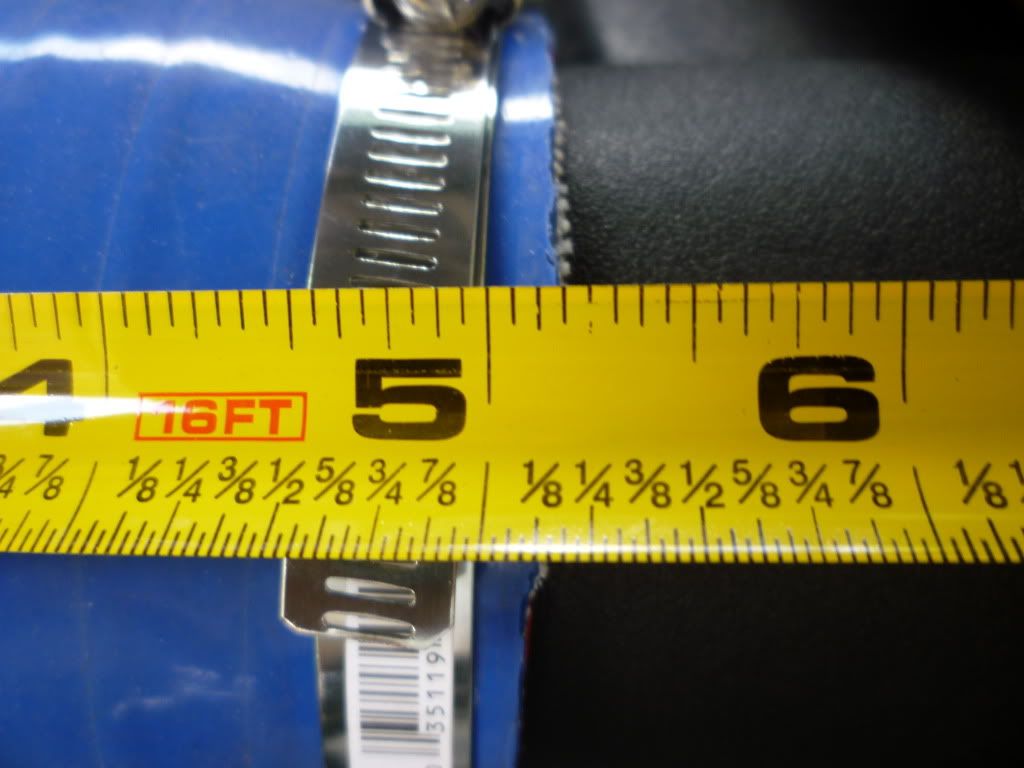 Old intake hose VS. New intake hose(NO RIBS!)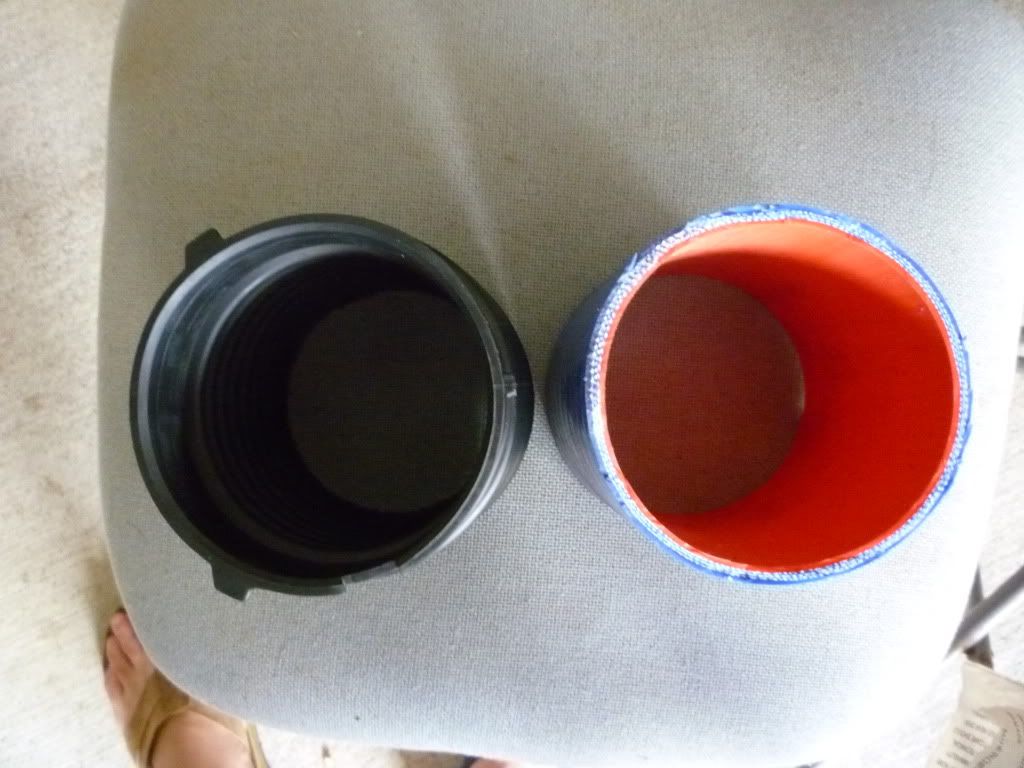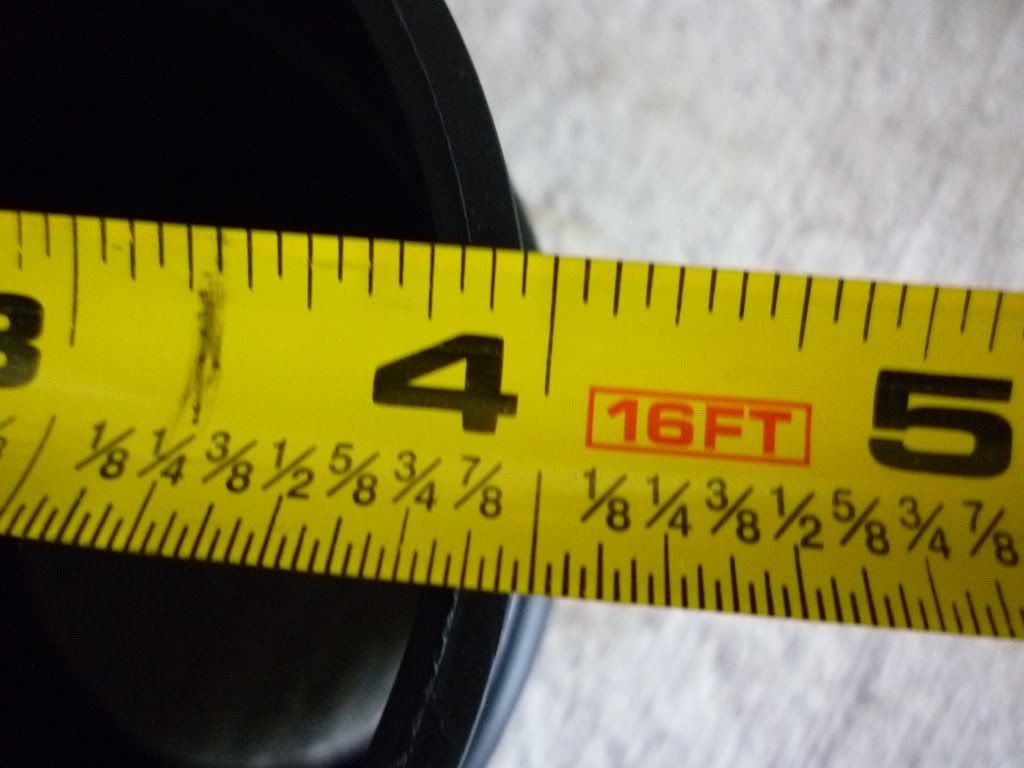 The 4 inch diameter wasn't exactly snug but with clamps it all fit.
Put the intake back together and done. Easy as that!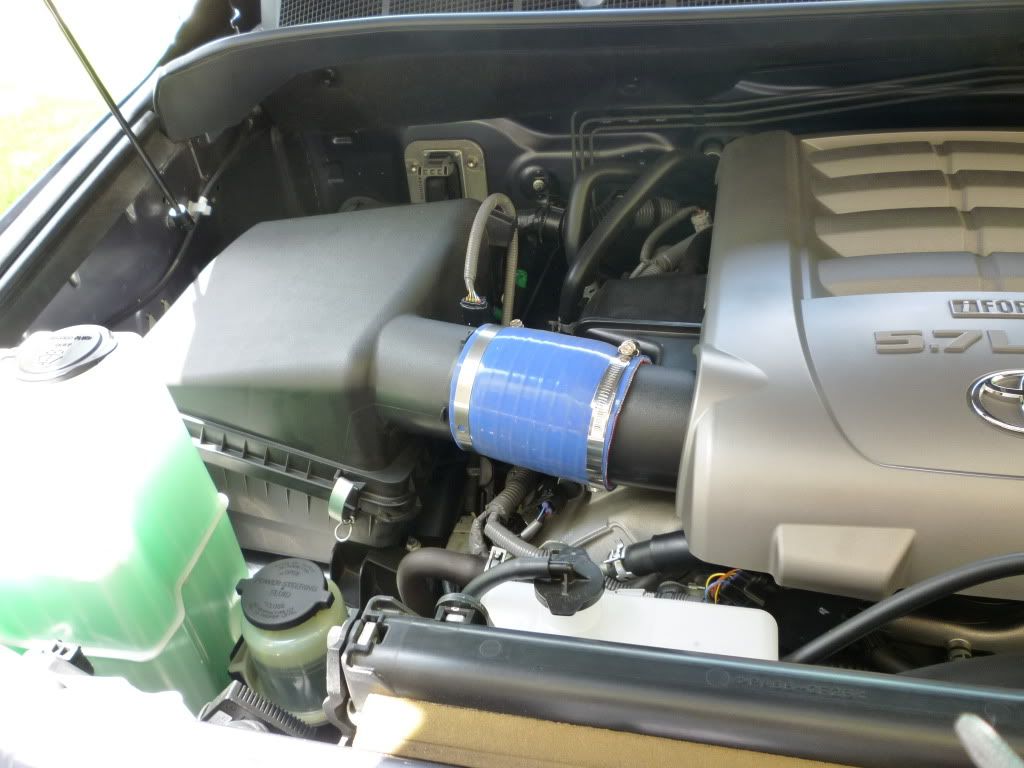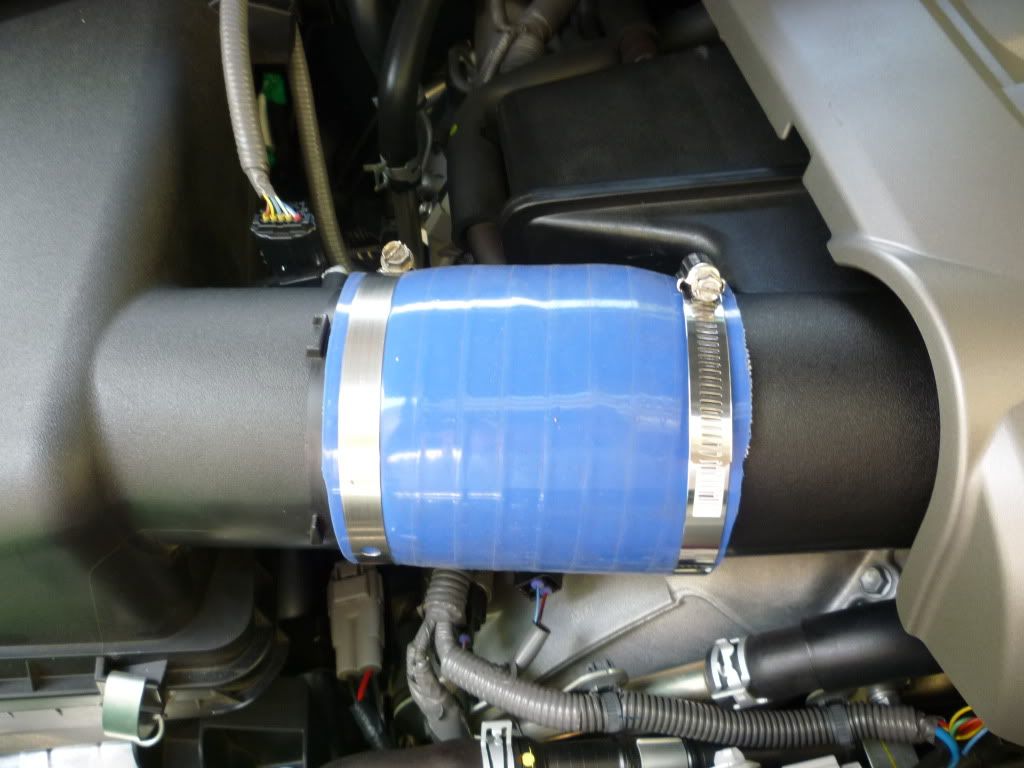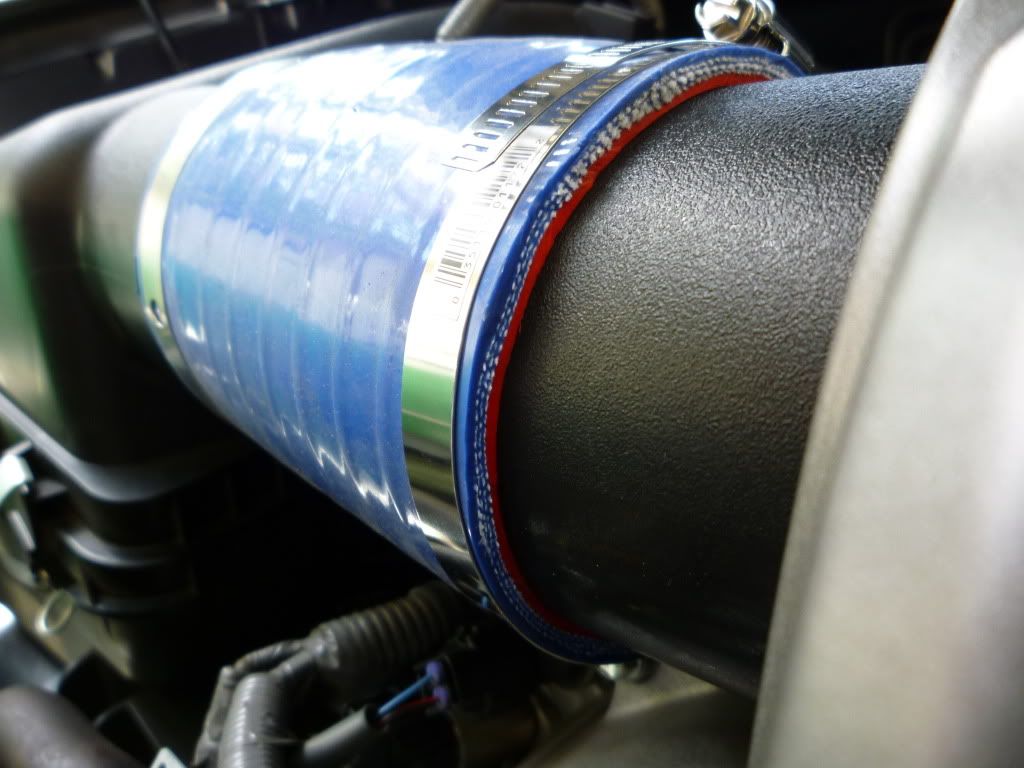 First Impressions: WOW
Throttle response is great! Fells like I gained a good 2-3 hp and for sure another 1 MPG. With the K&N drop in before the mod there was a whistle when ever you hit the gas but somehow the new hose reduced the sound by 70%. Engine at cruising and normal driving seems to be more quiet and much much more smoother running, better shifts, smooth idle. Idle sounds GREAT. Sounds like a small diesel very good with windows down. Overall very simple mod and took about an hour. Same result as a intake I bet but for a fraction of the cost.
K&N filter for 50 and the hose for 15. $65 CAI :devil: :first: