Discussion Starter
·
#1
·
I received my Magnaflow 14586 yesterday. I decided to save some bucks and install it myself. Heres a couple of pics from my phone.
This is the tailpipe, right after the muffler. I secured it with safety wire so when the muffler is removed, i could weld the new one in the exact same place.
This is the factory muffler. I tried to cut it out so that it was the exact same length of the magnaflow. I actually had to trim the magnaflow down about an inch on each side because the limited space under the truck.
I tacked the new muffler in the factory position, then removed the pipe so that I could finish out the welds. Here it is ready to go back into the truck.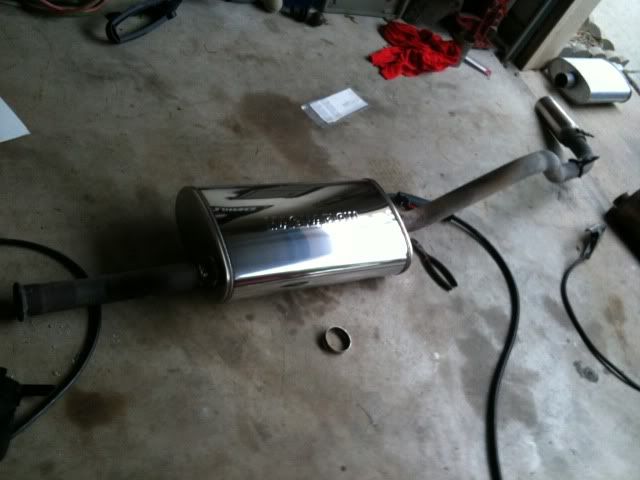 When i was done, i started the truck and it was super quiet. I stuck my ear up to the tailpipe and you could here a slightly more aggresive tone, but no louder than stock. When accelerating it sounded just barely louder than stock, but you can tell it has a v8 now. Hopefully it will get a little louder with time like everyone says. Its barely different than stock, but I am still happy with it.