Discussion Starter
·
#1
·
New Wet Okoles today!
Well, I ordered them on 4 April and they arrived today, 20 days later... not bad at all, I guess. Just happened to have stayed home form work today, so of course I had to put them on right away. Not too difficult a process actually. Hardest part was reaching my hands an arms underneath the seats to fish the straps through and around all the crap under there. In retrospect, if I had to do it over again I'd have taken the seats out I think. I ended up cutting the elastic straps that hold down the backs of the Toyota seats so I could velcro the WO tops together at the bottom, rather than trying to undo that tiny c clip under there. I also found it easier to remove the plastic trim pieces along the outside edges of the seat bottoms rather than trying to tuck and fish.
I ordered the half-pipe color pattern with black as the basic color and their cobalt blue #23 as the inset and piping color. Also added the Tacoma logo and the center console cover. I really like these covers, but I'm not 100% sure on the color. I mean, I really like this color and think it kicks up the gray interior a little which is what I wanted. I'm just wondering if it'a not just a tad to far off the Indigo Blue exterior. Navy would have been a better match for that, but I wanted something a little brighter for the interior. The cobalt blue DOES appear a shade or two brighter in photos than it is to the naked eye...
Oh well, I got 'em and I'm happy... just wondering out loud a little.
What do you think?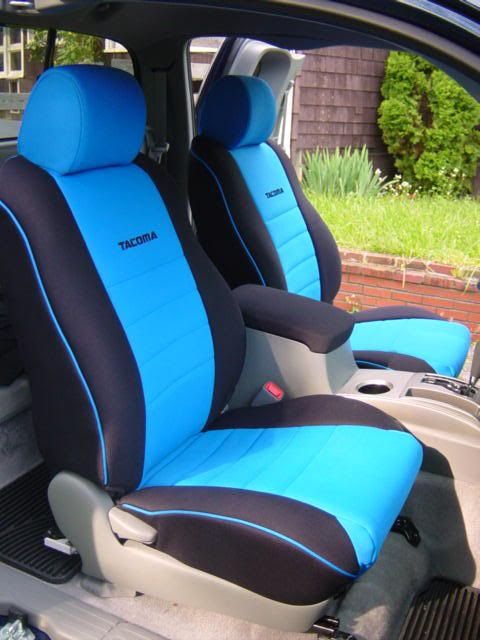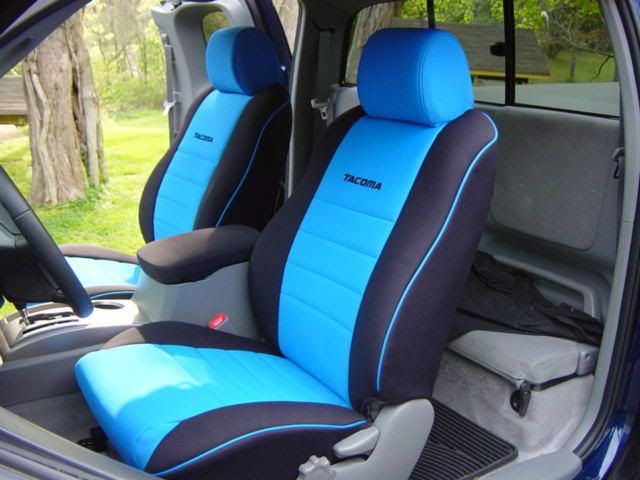 Last edited by JonC : Yesterday at 05:33 PM.