Discussion Starter
·
#1
·
Hey guys, got the truck back this evening after a week long wait to get 'em installed.
The truck looks great, and it rides purrddyyy. Don't even feel rail road tracks until the rear suspension and it contains the weight of the brush guard real well.
The stock suspension is PANSY in comparison. Not nearly as thick and obviously not as tall. I will take some pics of that tomorrow if I get some battery.
Fivepointseven, no luck next to a taco (see above).
The guy measured it and said I was level all the way around. He said it was sitting around 40" tall front wheel wells. I dunno how accurate he was, but that means I gained around 3"+.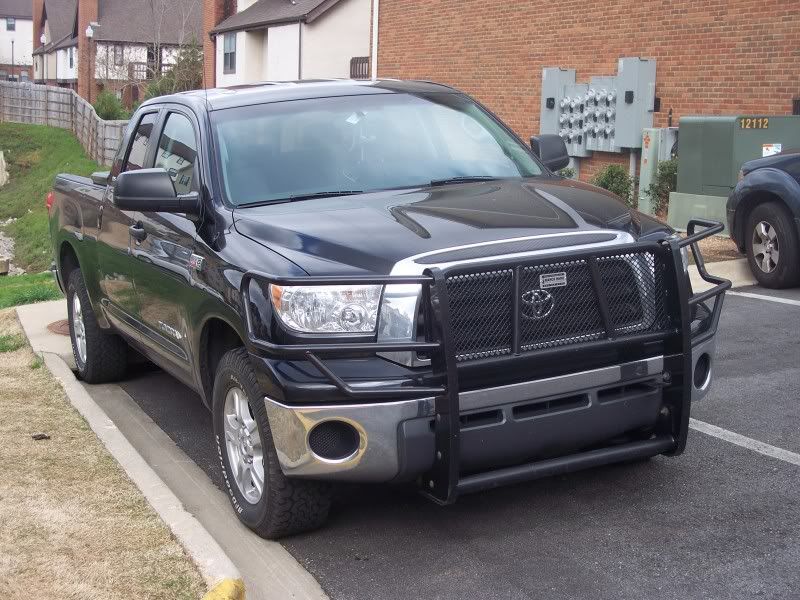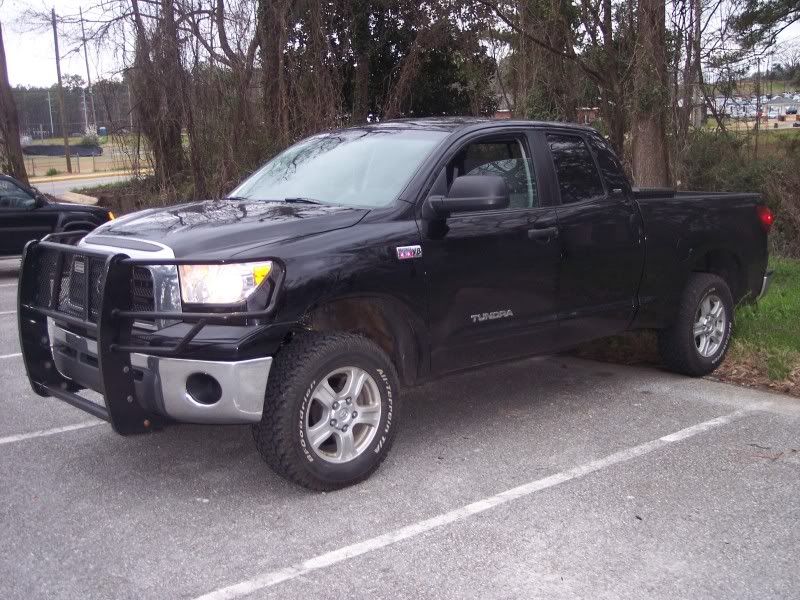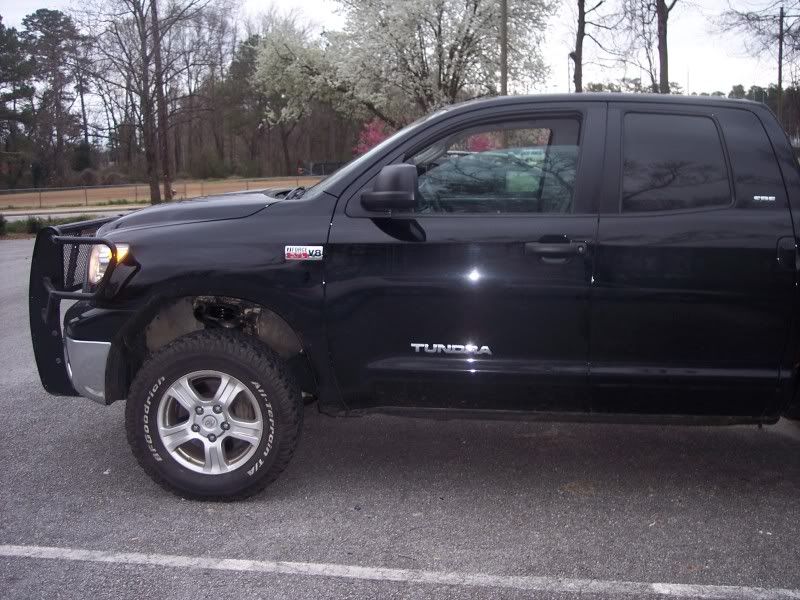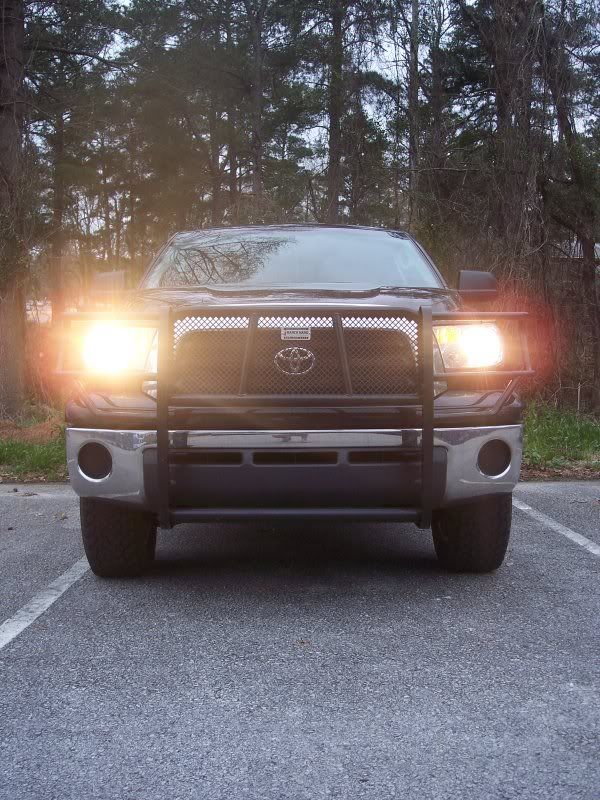 -rockstate