Discussion Starter
·
#1
·
Picked it up on Wed, 1 day later than it was supposed to be here. So I was mobbing around in a 2007 Corolla for a day... :ymca:
I love the friggen thing, SOOOO much better than the last truck, in every way except one (take a guess as to what...)
I just finished giving it a clean shave today, tint later this week and something to cover up the god awful pink taillights. Prolly gonna smoke the 3rd brake light too, like I did to the marker lights on the WS6car. Debating on doing the black headlight mod, but will probably black out the front chrome Toyota emblem as well.
Stubb's SKOs are on the way as well, to be Line-x'd or Rhino'd. I'm sure more mods will follow.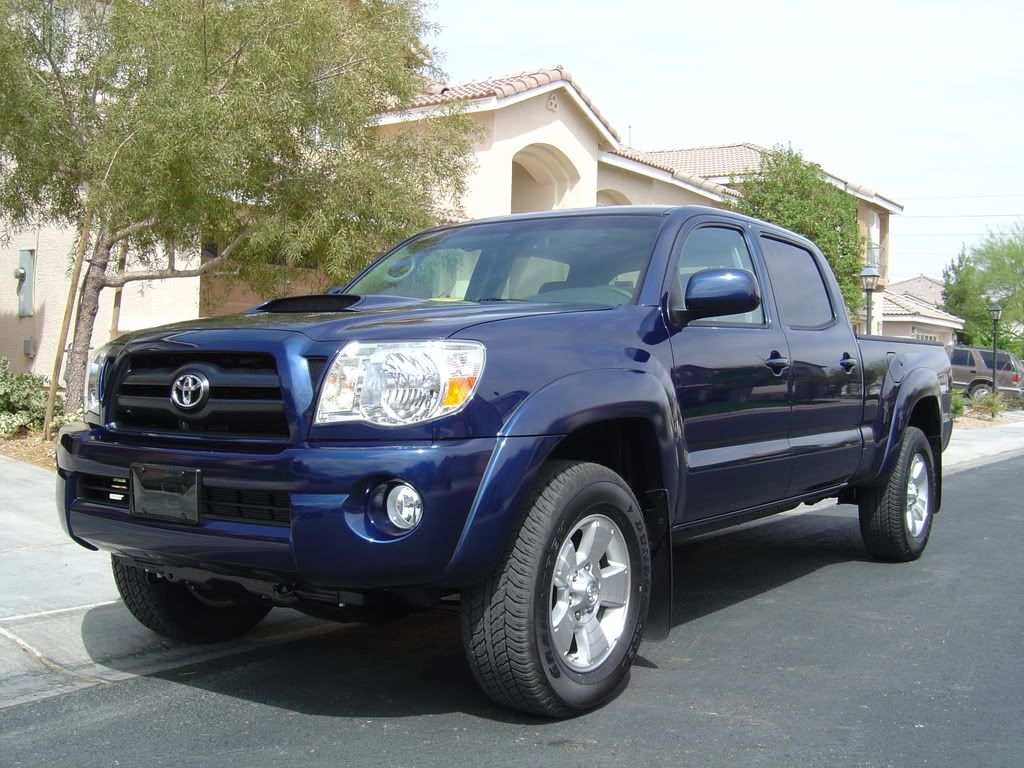 Hood scoop FTW!!!!!11111