Discussion Starter
·
#1
·
Rainbow Germanium / JL Audio re-install work log (PICS)
I've been meaning to post this for some time, but laziness got the better of me.
The old system consisted of Boston Pro 60's and Alpine V-Series amps. It sounded nice but the Boston's tweeters were just a bit too bright for me.
New system:
Kenwood DNX8120 - source
Rainbow CS 265.25 Germanium - front stage
Rainbow CAL 25 silk - tweeter
Boston Acoustics NX 67 - rear fill
JL Audio 13TW5 - sub
JL Audio 300/4 V2 - front stage amp
JL Audio 500/1 V2 - sub amp
For a recap of the pre-install work, the truck was gutted and Dynamat Extreme applied throughout.
The headliner was removed and Second Skin Damplifier Pro applied, followed by a layer of SS Heat Wave Pro. This combo to the roof made a huge improvement to outside noise. When it rains the only noise is the rain hitting the windshield. Highly recommend doing the roof.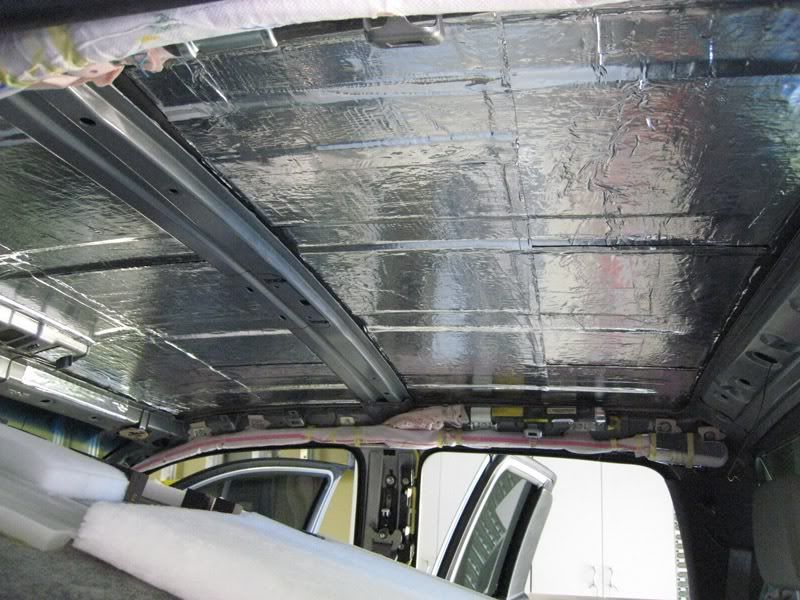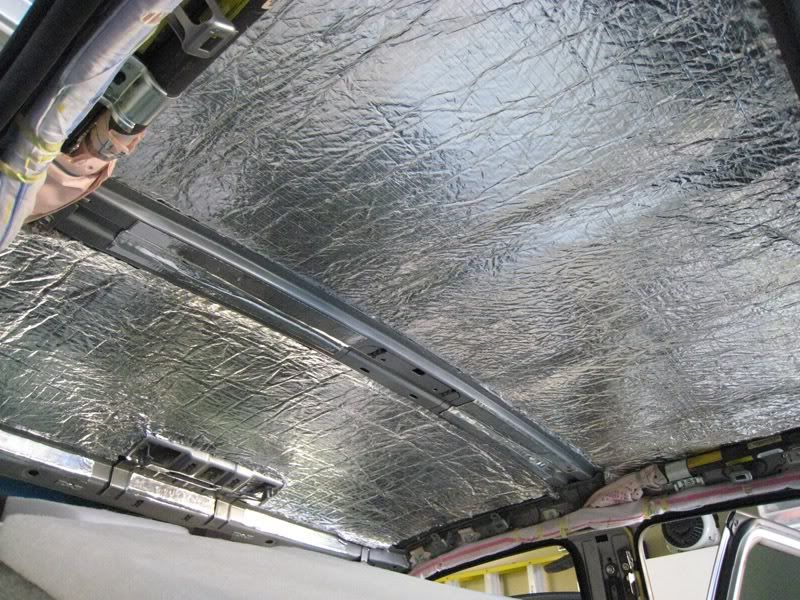 Old system is disconnected and removed.
300/4 V2 gets opened first, surprisingly small compared to the previous Alpine F550.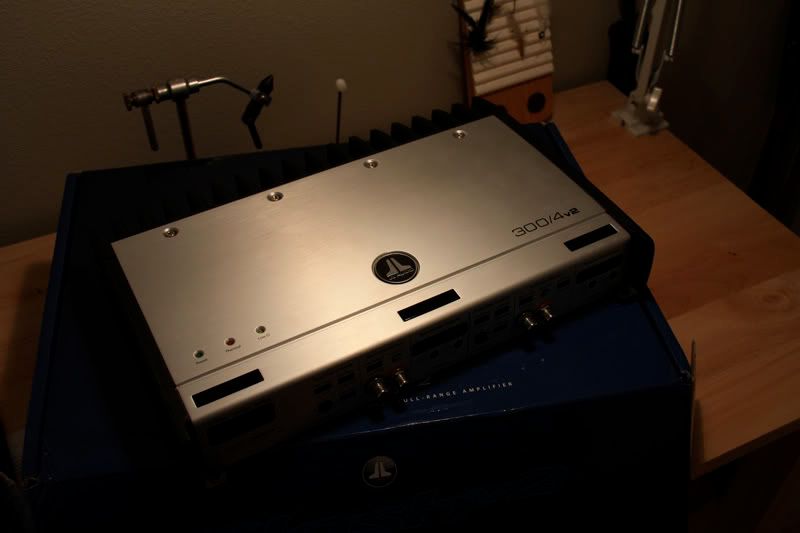 Laid side by side it doesnt look as if they'll take up much room at all on the back wall.
Next come the stars of the show, the Rainbow CS265.25 Germanuims. I bought these sight unseen (or heard). For those not familiar with Rainbow, they are a German audio company. There are only a handful of Rainbow dealers in the US, so finding a place to audition them was tough. I just went solely on their reputation from SQ forums and took a chance..... I wasnt disappointed.
Like most German things, they are over engineered, the magnets are huge, they weigh a ton and they look like they will out live me. They are almost too pretty to be hiding behind a grill.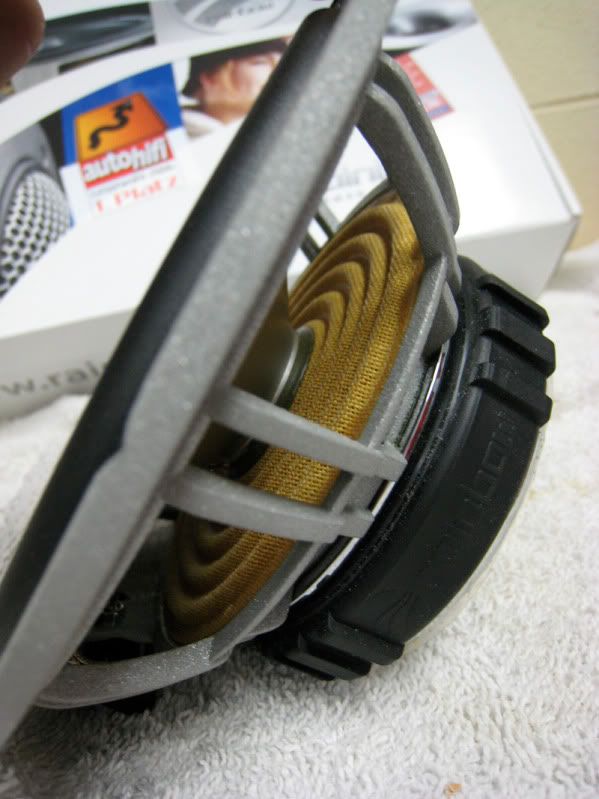 New mounts built and ready for power.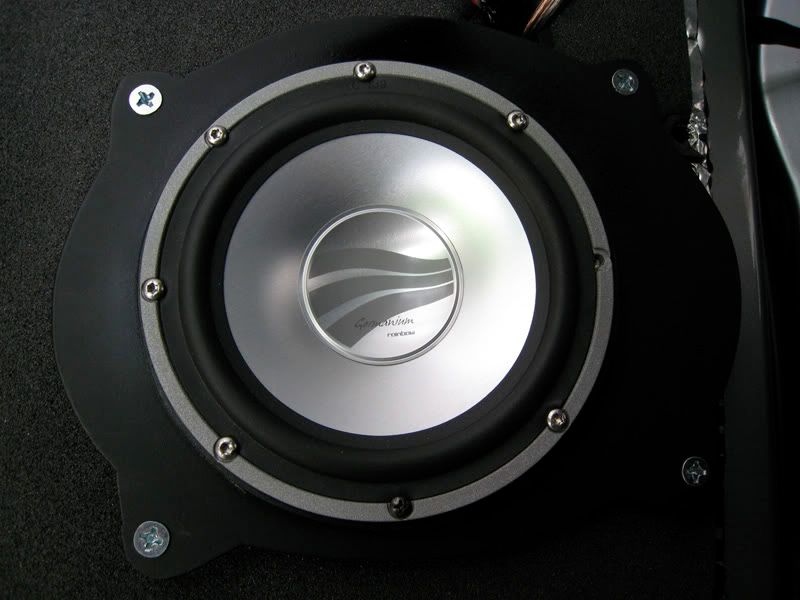 Door panel rebadged
The CAL 25 silk tweeters are much larger than the Boston tweeters so I had to re-drill the existing hole in the sail panels.
Boston's on the left, Rainbow's on the right.
I used black silicone to seal it and help hold the tweeter tight to the sail panel.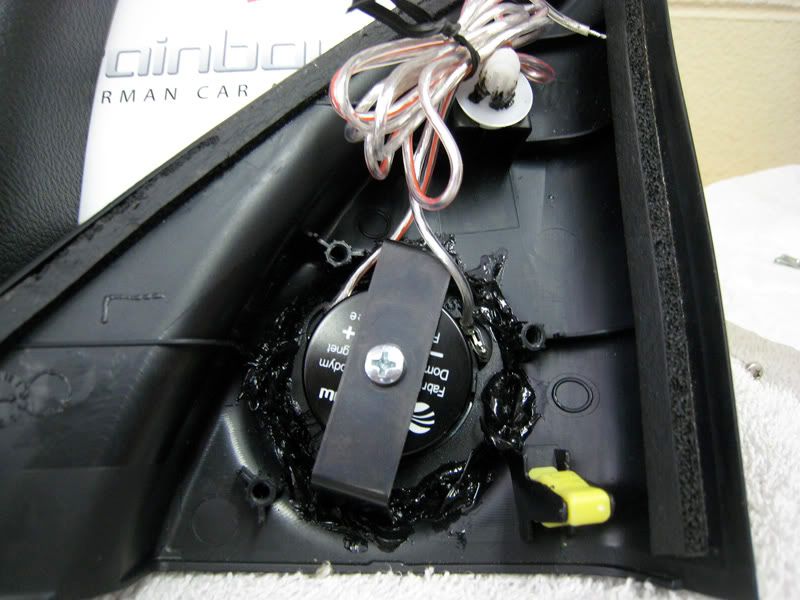 Both sails finished.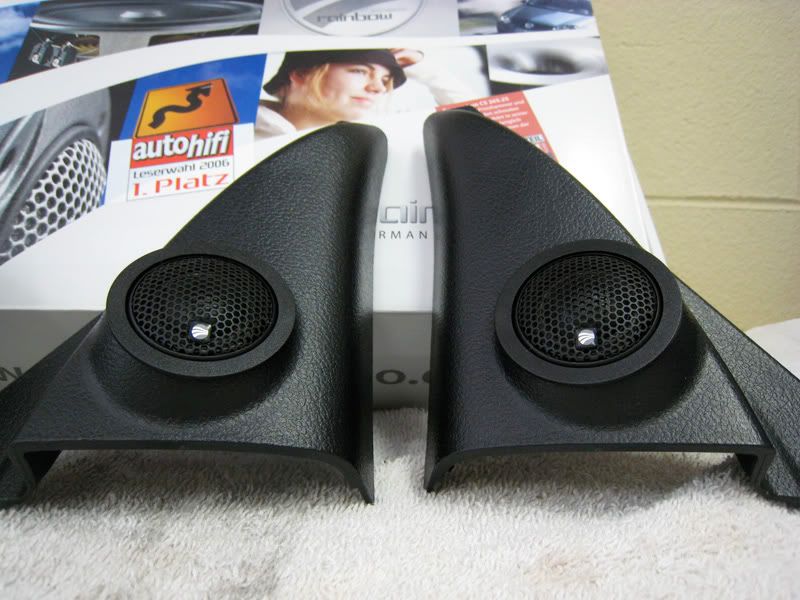 Next up are the crossovers. Most people running Germaniums would laugh at me for running them passive, I do plan on running them active in the future, but for now they sound amazing as they are. The crossovers on the Germaniums are very flexible, they can be run bi-amped and can be configured about a dozen different ways.