Discussion Starter
·
#1
·
I recently made two upgrades to my 2006 DC Limited TRD. Wanted to share with TS!
First, I purchase a Retrax tonneau cover. I did a lot of research and decided on the Retrax because of the locking system. You can lock it into place at any point on the rails and it holds firm. The locking mechanism is easy to operate and the top slides very smoothly with minimal effort. It took me and 1 friend about 1 hour to install. The install looks much harder on paper than it actually is. The only problem I had was having to do some trimming of the tailgate bed rail cover and trimming of the drop in Toyota bedliner. Nothing a pair of tin snips couldn't handle! All in all I am VERY pleased with the Retrax and would definitely recommend it. Here are a couple pics.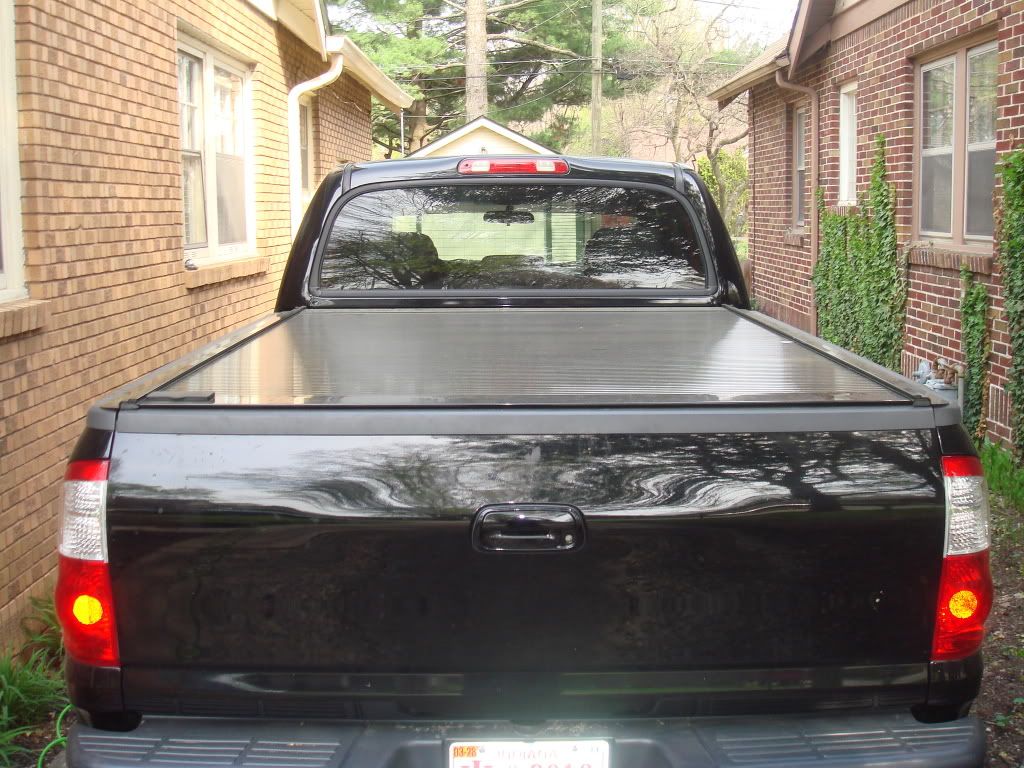 Secondly, I finally installed a fire extinguisher in side the cab of my truck. Saw someone else who installed theirs next to the rear seat on the driver's side. It seemed to fit perfectly. I admit, I was nervous to go drilling holes on the floor of my truck, but I trusted my mechanical instincts and went for it!
The install on this took me about 30 minutes, but most of that was finding the right size drill bit and bolt/nut combo. Basically, after measuring, I took off the door sill guard, pulled back the carpet and drilled two holes in the floor of the truck. Then I pushed the two bolts through the carpet and layers of insulation and got them lined up with the holes I drilled. Screwed down the bolts into the holes and tightened up the nuts on the bottom. Voila! It really does fit perfectly there and is unobtrusive in that location.
Here is a picture.
Thoughts and comments welcome!
ACC