Discussion Starter
·
#1
·
So I watched my baby drive away with it's new owner....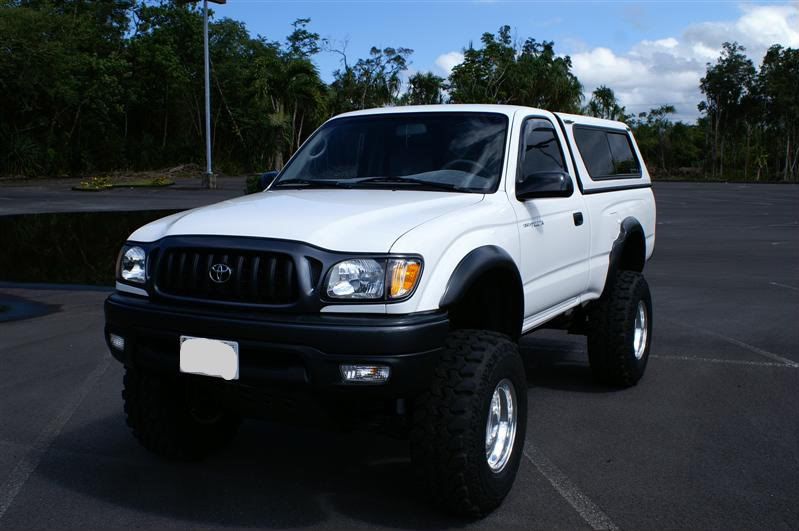 I now have the green light to go ahead and get started with my Tundra build
So.... Talk me out of this:
RCD set at 6" in the front
3" block + Wheelers aal in the back (for now, until I get a spring pack)
295 70 17 Nitto Trail Grappers on 17X10 Weld Racing Dune 6 rims
...and talk me into this instead...
Bilstein 5100's
Camburg UCAs
Wheelers 1.5" aal
275-65-18 (or 275-70-18 if they fit) Toyo Open Country AT on 18" TRD (BBS) rims
I'm looking for civil road manners but enough clearance to get me hunting and fishing. Trails range from "light" to above "moderate" (lava rock makes for some puckery situations off road).
RCD route will give me plenty of clearance (my primary reason for thinking about this route), ride pretty much like stock, and look ubber cool. It will also give me lower gas mileage, a harder time loading and dropping stuff into and out of the bed, and the inability to park in my car port.
The Bilstein route will give me 3.5" more ground clearance than what I have now (2.5 from the suspension, 1" from the taller tires), a truck that's more "mature" looking (read: a truck my dad probably would drive), and something that at the end of the day, is proably a bit more practical (not to mention the 1500 clams I get to keep in my pocket). I think the tundra will be able to make it to 90% of the places I like to go dressed like this, I just don't want to drop the coin going this route and then wish I had a few more inches of clearance later on down the road.
Respectfully asking for your thoughts and help in examining all the angles on both options.
The truck won't be a daily driver... I got the rims for either option, so it's a matter of purchasing the suspension goodies and the rubber.