Discussion Starter
·
#1
·
The teams been working on this project for a few months and have some initial pics to share with the community, I hope you'll enjoy. Our Lightbar features race ready tubes for structural integrity, NOT PIPING. You can move the entire truck by holding onto these light bars that feature square tube mounting, designed for uncompromising structural priority. The outside diameter is 2 3/4" gives the Tundra's front a nice chiseled aggressive look without looking bloated from large hollow designs. We tried skinnier tubes... then bigger tubes... we found 2 3/4" was aesthetically and functionally perfect.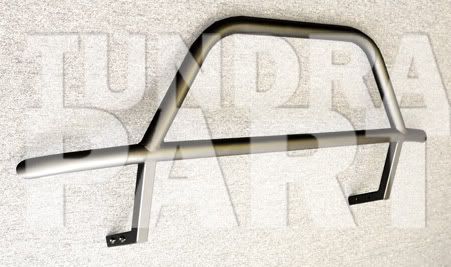 Our initial design had been re-designed, then re-designed... and then finally re-designed to feature an entire Lightbar + Skid plate package, allowing Tundra owners the ability to upgrade their setup in tiers. There will be an add on skid plate that will mount up to the light bar for additional structural integrity, we hope to have all the finishing touches of the skid plate in final form in a few weeks.
We had initially used thinner off road lights to minimize the additional profile. Unfortunately standard HID bulbs were tad long, so custom shorter HID bulbs were designed.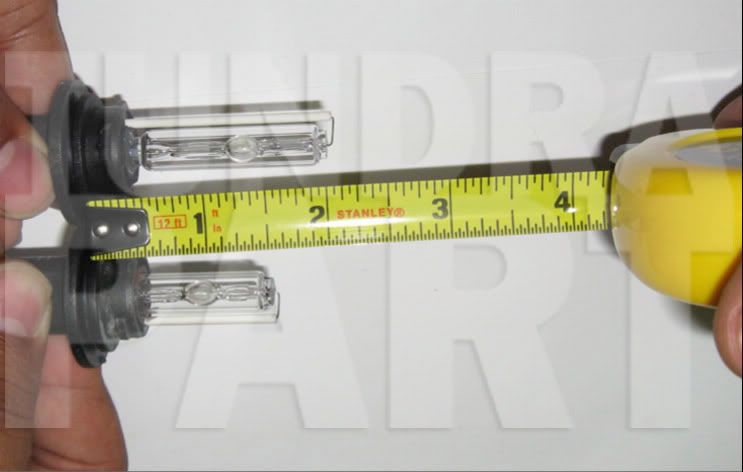 However, resulting light output was poor by our standards :td: so we had to scratch the entire road lamp and started playing around with other options. All efforts were made to introduce the highest quality of products. We experimented with many different off road lights and have found the perfect selection that includes 5", 7" and 9" sizes resulting in superb light output and build quality :tu:.