I'm getting around to adding accessories on my baby and I'm realizing that the one option my truck does not have that I really want is the steering wheel mounted audio controls I'm wondering if anyone here on the forum would know how to get the the part# of the leather wrapped steering wheel with the controls mounted on it or how I could find out the part# without going through the dealer.I know some may say It's not worth it and I know it's gonna cost alot to have this done possibly because of the airbag being involved but I don't care about the cost as I had the controls on my last three trucks and I really got used to them on the steering wheel plus I feel it's alot safer once you get used to using them rather than reaching over to the radio and taking your eyes off the road..
Look here for the parts you need. We got a great deal on a new fender for my customers 1974 Plymouth Duster. The fender was only $246 + $175 Shipping. The same exact fender at
www.autometaldirect.com
is $550 + $150 shipping.
Make your 2007 Toyota Tundra's interior one-of-a-kind with premium quality interior accessories and parts offered in our online store.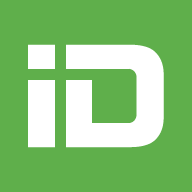 www.carid.com